Police are investigating claims that the woman at the centre of the rape trial against footballer Ched Evans has been named on social media. Evans, 27, was found not guilty of raping the 19-year-old at a hotel in North Wales in 2011 during a retrial after his original conviction was quashed on appeal.
Following the end of Evans' retrial, North Wales Police are investigating allegations that the woman who accused Evans has been repeatedly named online – a criminal offence under Section Five of the Sexual Offences Amendments Act.
Under the law, all those who make sexual offence allegations are granted lifetime anonymity unless they choose to lift it themselves.
The complainant has already been forced to move house at least five times after being repeatedly identified on social media following the original trial, resulting in several convictions.
Detective Chief Inspector Jason Devonport said: "North Wales Police are investigating allegations under Section Five of the Sexual Offences Act, where any individual found committing these offences will be investigated and brought to justice. People should be reminded that the complainant has the right to lifelong anonymity."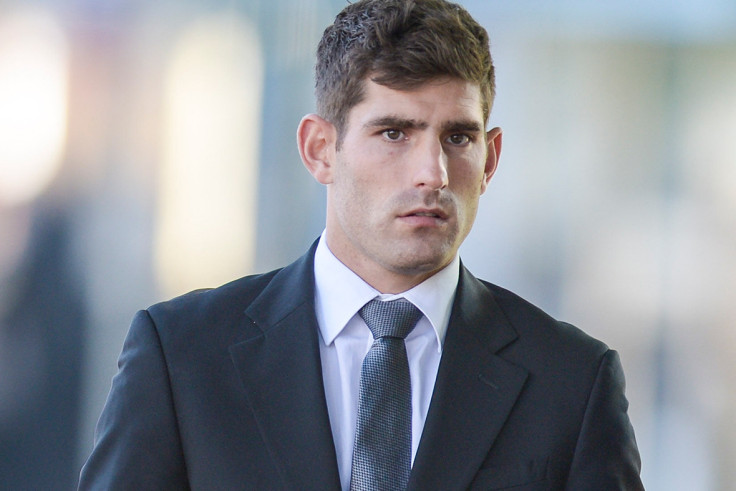 Following the not guilty verdict, Evans issued a statement saying: "Whilst my innocence has now been established, I wish to make it clear that I wholeheartedly apologise to anyone who might have been affected by the events of the night in question.
"I want to stress that I absolutely disassociate myself from anyone who names on any forum the woman in this case or makes any offensive comments about her."
Evans served two-and-a-half years of a five-year sentence after being found guilty of the charge during a trial in 2012, but his conviction was later quashed on appeal after the Criminal Case Review Commission (CCRC) said new evidence emerged that "raised a real possibility" his conviction could be overturned.
He was found not guilty after the previous sexual exploits of his complainant were used against her as evidence, an almost unheard of move which was condemned by rape charities and campaigners.