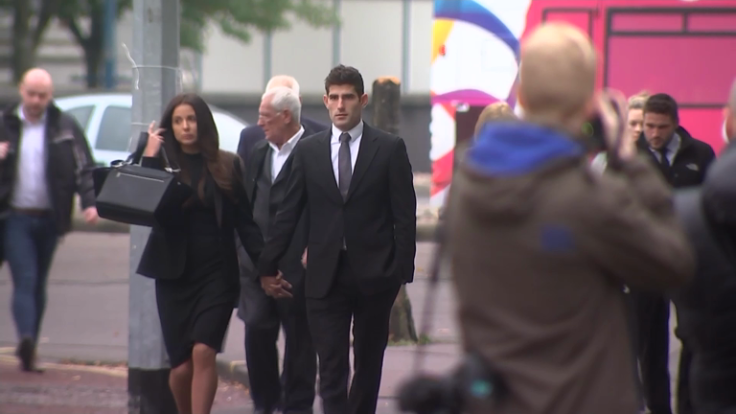 Ched Evans had the rape conviction against him overturned following a retrial where the woman at the centre of the case had her previous sexual history examined. The footballer has been found not guilty of raping the 19-year-old at a hotel in north Wales in 2011 following a retrial at Cardiff Crown Court.
Evans served two-and-a-half years of a five-year sentence after being found guilty of the charge during a trial in 2012, but his conviction was later quashed on appeal after the Criminal Case Review Commission (CCRC) said new evidence emerged that "raised a real possibility" his conviction could be overturned.
It can now be reported that after one of Evans' previous appeals was rejected, the family of the Chesterfield footballer employed private investigators to gather new evidence, resulting in two men giving accounts of how they had sex with the woman close to the incident at the Premier Inn hotel near Rhyl.
Both made gave "similar accounts" in how Evans described the sexual accounted with the woman during the original trial, but the statements were not presented as evidence.
Court of Appeal judges Lady Justice Hallett, Justice Flaux and Sir David Maddison ordered a retrial after hearing about this information from Evans's lawyers.
The footballer's lawyers had to apply for permission under Section 41 of the Youth Justice and Criminal Evidence Act to be able to question the woman about the statements the two other men gave.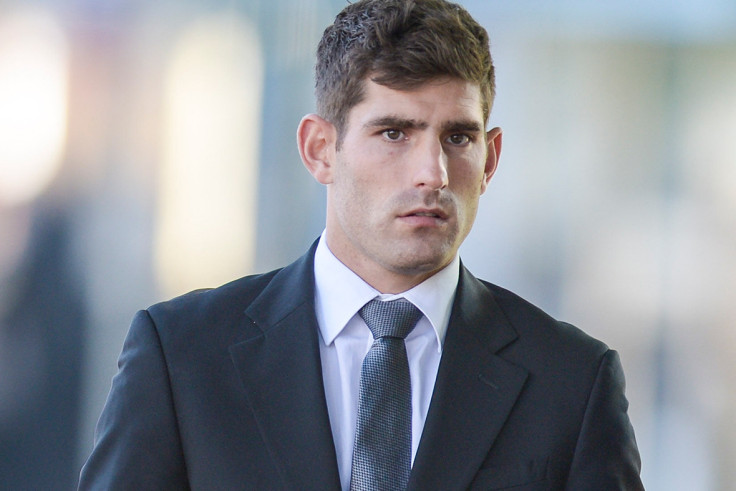 Hallet said: "They all describe a woman who in May and June 2011, having been out drinking, engaged in sexual intercourse with her in particular positions and used a distinctive expression demanding intercourse with her harder. Their accounts sufficiently close resemblance to the appellant's account as to make the evidence so similar that it cannot be reasonably explained as a coincidence."
After Evans was found guilty of rape in the original trial, a man, who cannot be named for legal reason, came forward to say he feels a mistake had been made as he had sex with the woman so soon after she claimed she was assaulted by Evans, which he thought "inconsistent with her being raped". A second man also came forward to say he had sex with her two nights before Evans alleged rape.
It is virtually unheard of that a claimant in a rape case will have her sexual history used against her as evidence.
Eleanor Laws QC, representing the Crown, opposed the application, describing the woman's actions as "far from unusual" and that the statements from the men was not "sufficiently consistent" with Evans' account.
Evans denied the rape accusations and said he had consensual sex with the woman after she had sex with fellow footballer Clayton McDonald in the hotel room.
Evans claims McDonald asked the woman whether he could join in and she agreed. After having sex with the woman, Evans told Cardiff Crown Court he got up and left via a fire exit door after realising he was cheating on his girlfriend.
Speaking outside the court following his conviction being quashed, Evans said he was "overwhelmed with relief" at the decision.
He added: "Whilst my innocence has now been established, I wish to make it clear that I wholeheartedly apologise to anyone who might have been affected by the events of the night in question."
Ed Beltrami, Chief Crown Prosecutor for CPS Wales said: "We respect the decision of the jury today. This case hinged on the issue of sexual consent – that someone consents if they agree by choice and have the freedom and capacity to make that choice. Being drunk does not mean a person relinquishes their right to consent, that they are to blame for being attacked or that they were 'fair game'.
"The prosecution argued that the complainant did not have the capacity to consent, but the jury found they could not be sure, beyond reasonable doubt, that the complainant did not consent, or that Evans thought she was not consenting.
"I would like to thank the complainant for her courage throughout this case, and the previous trial."