Majority of 'child' refugees found to be adults as MP condemned over call for dental checks
Tory MP criticised for remarks over arrival of Jungle camp refugees.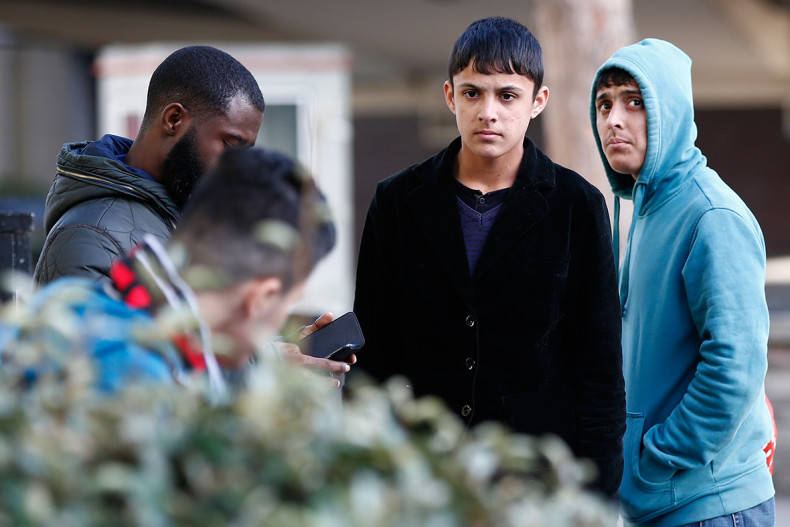 More than two-thirds of refugees who had their ages assessed after claiming to be children were found to be over the age of 18, Home Office figures reveal. Official government data shows that from the year ending in June, 1,060 asylum applicants' ages were called into question, 933 of whom underwent age assessment tests with 636 (68%) deemed to be over 18.
Tory MP David Davies raised concerns about the age of unaccompanied young people being resettled in the UK from the Calais refugee camp, suggesting that they "don't' look like 'children' to me" and called for tests on teeth to verify the age of child migrants.
Davies, the Conservative MP for Monmouth, was criticised by the British Dental Association (BDA) for the proposal, saying the demand to test those arriving from the Jungle camp on Monday as "inappropriate and unethical".
A spokesperson added: "We are vigorously opposed to the use of dental X-rays to determine whether asylum seekers have reached 18.
"It's not only an inaccurate method for assessing age, but it is both inappropriate and unethical to take radiographs of people when there is no health benefit for them.
"X-rays taken for a clinically justified reason must not be used for another purpose without the patient's informed consent, without coercion and in full knowledge of how the radiograph will be used and by whom."
Davies, chairman of the Commons Welsh Affairs Select Committee, said the move would reassure the public that the system was not being exploited.
Home Office data shows that from January 2006 to June 2016, 11,847 applicants were assessed for their age, 5,278 of whom (45%) were found to be over 18.
Defending his stance, Davies told BBC 4's Today programme today (19 October): "We must not be naive about this. It's no good (the pop singer) Lily Allen turning up with tears in her eyes and all the rest of it. We need to be quite hard-nosed here. People are desperate, I understand that, and they will say what they need to say to get in.
"When I was in the camp in Calais there were caravans with notices on saying 'Come here, we will coach you in what to say to get into the UK'."
He added: "People in Britain, I think, want to help children but we don't want to be taken for a free ride either by people who seem to have got to the front of the queue even though they clearly look, in some cases, a lot older than 18."
Doctors of the World, which works in Calais, also condemned Davies's comments and called for the MP to be disciplined. Leigh Daynes, the charity's executive director, said: "It's as unethical as it is inappropriate to expect healthcare workers to conduct tests on patients for immigration enforcement purposes.
"Health staff are not border guards; and in any event such tests have been shown to be unreliable."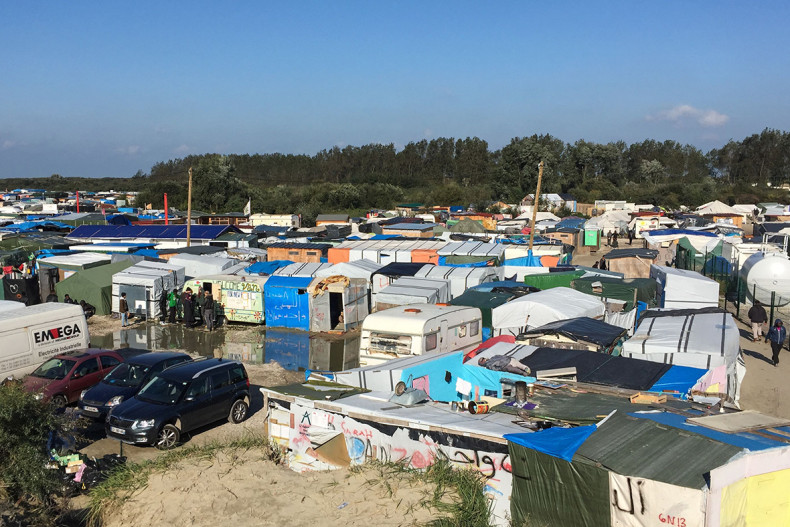 Officials make judgements on age based on their "physical appearance and demeanour" if no documents can be provided to prove their age.
A Home Office spokesman said: "We work closely with the French authorities and their partner agencies to ensure all those who come to the UK from the camps in Calais are eligible under the Dublin regulations.
"All individuals are referred to the UK authorities by the France terre d'asile (FTDA) and are then interviewed by French and UK officials. Where credible and clear documentary evidence of age is not available, criteria including physical appearance and demeanour are used as part of the interview process to assess age."