Ched Evans has said he "disassociates" himself from anyone who has abused or named the woman who accused him of rape. Following his dramatic acquittal the 27-year-old Welsh footballer has taken to his personal website to make a statement.
Evans, who plays for League One side Chesterfield, was cleared on Friday 14 October of raping the 19-year-old woman in a hotel room in Denbighshire. Under British Law the woman has a right to lifetime anonymity but users of social media have named her— both during the original trial in 2012 and after he was cleared this week.
Writing on Chedevans.com, he said: "Following yesterday's decision at Cardiff Crown Court I want to stress that I absolutely disassociate myself from anyone who names on any forum the woman in this case. Or makes any offensive comments about her.
"Everyone associated with the past five years now has the right to move on with their lives and I wish no ill-will to anybody."
The woman concerned has changed her name and moved homes after being identified on social media platforms such as Twitter.
Superintendent Jo Williams of North Wales police confirmed that "once again the victim has been named on social media".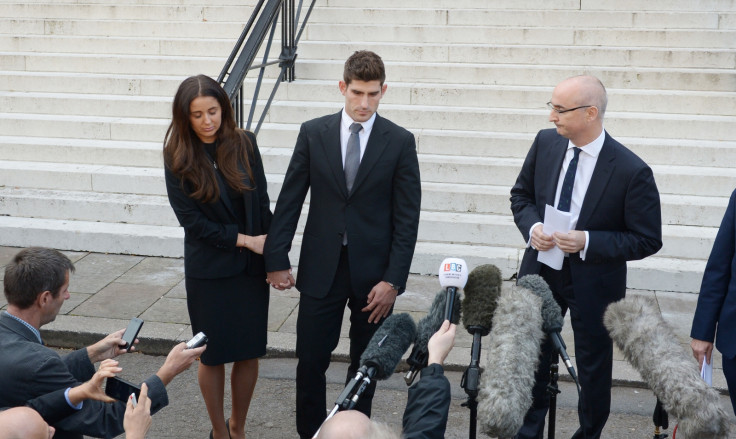 "We would remind people that it is a criminal offence under Section 5 of the Sexual Offences Amendments Act to do so, and that the victim has the right to life-long anonymity," she told the BBC. "An investigation is ongoing into the naming."
The original conviction was referred to the Court of Appeal in April following a 10-month investigation by the Criminal Cases Review Commission, which found new information not raised at the original trial.
The evidence concerned two other men who claimed they had sex with the woman around the same time of the alleged offence and who described their encounters with her in highly specific terms that were similar to Mr Evans's own account of what had happened.