A video of a woman who climbed over a fence into part of the tiger enclosure at the Toronto Zoo to retrieve her hat has gone viral. The woman was not hurt and managed to climb out of the enclosure with her hat in hand.
Despite climbing into the tiger's enclosure, she was still protected by a second fence, although her actions did cause Hari, the seven-year old Sumatran tiger to lunge at her. A Toronto Zoo spokeswoman said that the zoo was unaware of the incident until the footage of the incident hit YouTube. The zoo is now investigating the matter.
"My understanding is it happened Saturday [16 April] afternoon," said Jennifer Tracey, the zoo spokeswoman. She said that it was not unusual for items to fall into animal enclosures but said that visitors should contact zoo staff as they have the necessary equipment to retrieve lost items safely.
"No need to go after them yourself. Follow the signs, there is a reason they are there," Tracey said. Hari, the tiger would not have been traumatised by the incident, she said, adding that it was just showing "instinctive behaviour."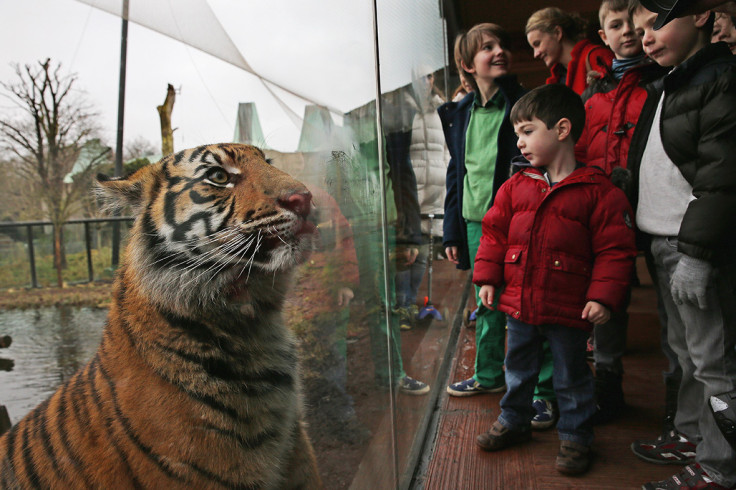 The video, who was shot by Jared Sales, another visitor to the zoo said: "At no point did anyone from security or the zoo come to investigate what was happening. I'm not sure they would have even known someone went into the enclosure if I had not posted this video," Sales said, according to Reuters.
Her actions received wide comments from social media users. One person, Rob Evaans even went as far as saying the he felt sad for the tiger. "His meal slipped away," he said, adding that the zoo authorities should find out who the woman is. "Name and shame her, ban her for life and sue her for emotional distress on the part of the tiger."
Another person said: "Morons like this one deserve to be eaten by lovely tigers." Another wondered whether the hat that was dropped into the enclosure was an expensive one.