Woman escorted off plane after confronting Trump supporter
Trump voters 'put that man's finger on the nuclear button' woman shouts.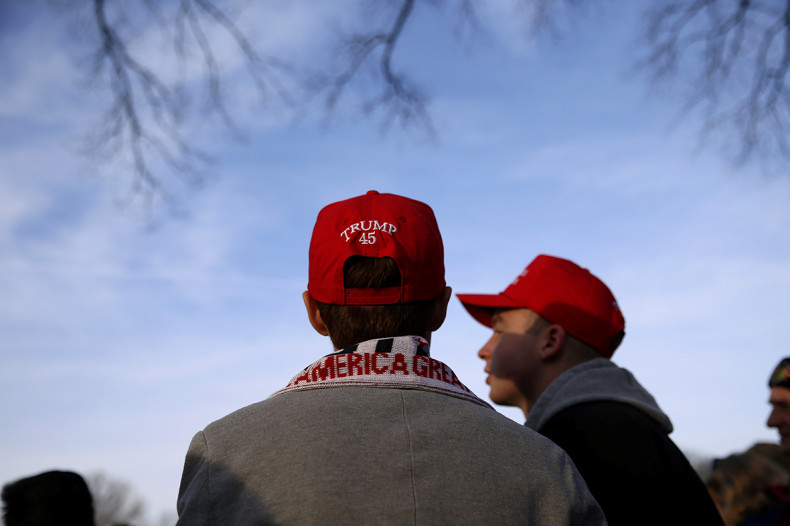 A distraught passenger was removed from a flight after she began insulting the Donald Trump supporter she was sitting next to.
"You pretend you have the moral high ground, but you put that man's finger on the nuclear button," the woman told Trump supporter Scott Koteskey. The argument broke out soon after the two took to their seats on a flight from Baltimore to Seattle on Saturday (21 January).
"That man doesn't believe in climate change," she continued, referring to the new US president. "Do you believe in gravity? Did you know gravity is just a theory?" the woman argued.
Koteskey recorded the incident and posted the footage on Facebook, describing it the "craziest experience ever on an airplane". Koteskey said he had been in Washington DC on Friday 20 January to celebrate Trump's inauguration and was on his way home.
In Koteskey's video the woman asks a flight attendant if he can be moved to another seat so that she isn't sitting beside him. But she's told by a flight attendant that she "doesn't have that right".
Koteskey claims the woman began arguing with him after she asked whether he had been in Washington to "cheer or to protest?" Kotestkey said he told her he was there to "celebrate democracy".
Another flight attendant soon asks the woman to get off the plane. "We're going to have to take you off this plane right now," the attendant is heard saying.
The woman refuses. "No! I paid for this seat and I'm sitting in it. He is in my space," she says. " I'm going to be in my own bed tonight after my mother-in-law's funeral. My husband lost his mother. Have some respect."
A second video shows the woman and her husband being escorted off the plan by police to some clapping and shouts of "USA, USA" from nearby passengers.