Nestora Salgado freed: Charges dropped against Seattle mother who challenged Mexico's drug cartels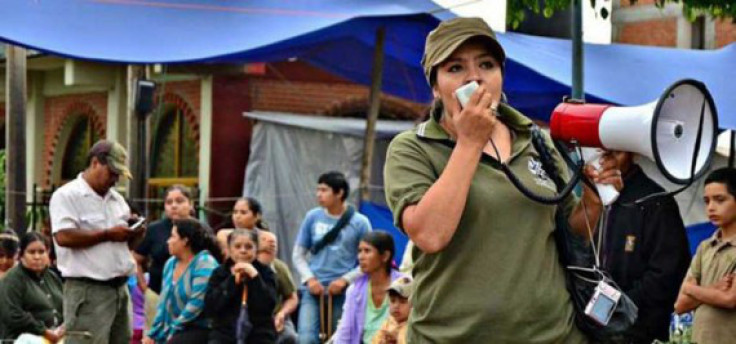 A community leader accused of kidnap in Mexico's Guerrero state has had the charges against her dropped and been freed after 31 months in prison.
Mother-of-three Nestora Salgado, a naturalised US citizen who was born in Olinala, Guerrero, had returned to her home town to start an armed community police force to deal with the area's cartel problem and alleged state complicity in violence.
However, the 43-year-old was accused of kidnap after detaining three teenage girls who she believed were connected to the "narcos" and were reportedly selling cocaine for their boyfriends.
The initial charges of kidnap were dropped by Mexico's federal courts last year but pursued by the state. Then, when the state's charges were dismissed last week, Guerrero prosecutors brought additional charges, including murder, but these were dismissed just days later on 17 March, paving the way for Salgado's 18 March release.
Since her arrest, human rights groups as well as family members and friends of the Seattle resident have been campaigning for her release, ensuring she was moved from solitary confinement – where she was reportedly initially held – after they publicised her lack of medical care and hunger strike.
Her husband Jose Luis Avila told reporters: "We showed that by mobilising indigenous organizations, unions, and human rights activists on both sides of the border we were able to win a victory over the corrupt Mexican government."
Salgado and her husband had argued that the charges were "political", linked to her involvement in challenging local politicians and cartels.
© Copyright IBTimes 2023. All rights reserved.