France has staged a mock terror incident in the run-up to Euro 2016, with more than 2,000 people taking part in a fake chemical attack.
The Stade de France is set to host the Euro 2016 final on 10 July, and was an intended target for the Paris attacks in November 2015, although the suicide bombers were prevented from entering the stadium.
With this in mind, there are set to be several different terrorist scenarios acted out in the lead-up to the football tournament in France's three main host cities – Marseille, Nice and Toulouse, with the 17 March drill taking place at the National Police School in Nimes. England's first match is in Marseille on 11 June.
More than 1,000 police cadets dressed up as football fans attempted to leave a small area following the 'chemical explosion' which sent a cloud of gas into the air and alerted the cadets that the simulation had begun.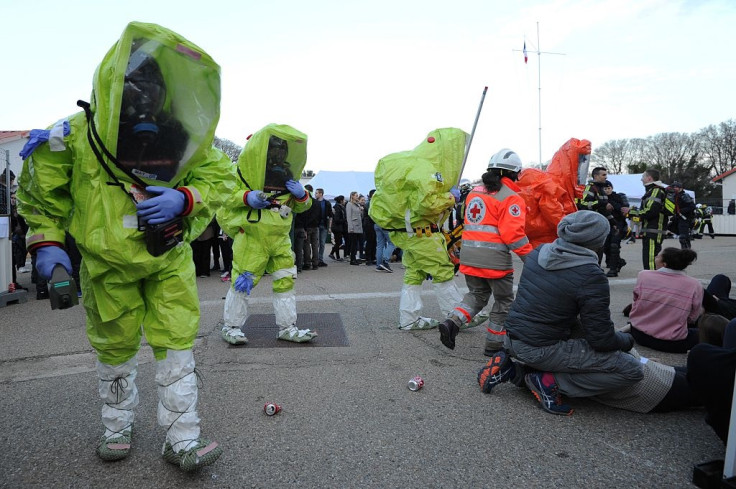 After the 'explosion', workers in hazmat suits were on the scene as well as medics, who were treating people posing as wounded football fans and assessing the situation. 'Football fans' lay on the floor next to burger trucks and fences, in what was a large-scale, realistic recreation of an attacks, allowing police and rescue workers to be prepared for the worst-case scenario.
Interior Minister Bernard Cazeneuve said at the drill that he believed the fake terror attack would "ensure that this great sporting festival takes place in conditions of maximum security", The Local reported.
England's first match is against Russia in Marseille on 11 June. They then play Wales on 16 June in Lens, before their final match against Slovakia on 20 June in St Etienne.