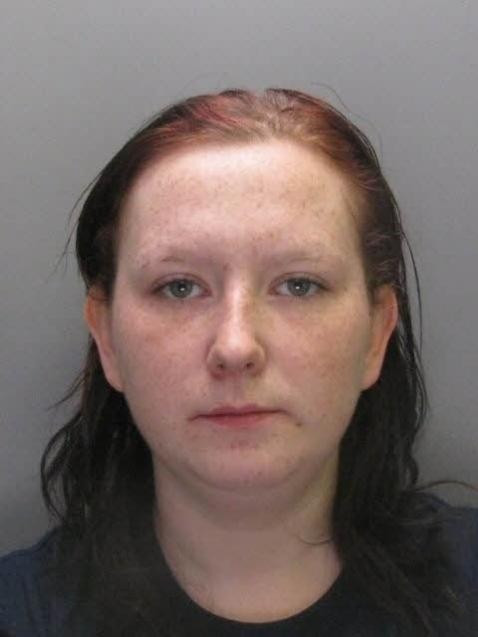 A woman who stabbed her brother to death in a fight over a cigarette took out an obituary in his memory.
The announcement was published just under a month after Claire Gray stabbed and killed Ashley Gray in 2011, a court heard.
The heartfelt obituary read like a sister who was mourning the untimely death of her brother and she omitted any mention of her role in his death.
It read: "Ashley (Basher), aged 24 years, a much loved son, brother, grandson, uncle and nephew.
"If tears could build a stairway and memories a lane, I'd walk right up to heaven and bring you home again.
"Miss you so much Ashley, Love Claire RIP."
Claire Gray, 22, from Ferryhill, Co Durham, stabbed her brother in the chest after he handed her a foot-long carving knife and goaded her into stabbing him.
She was sentenced to life imprisonment.
Just a few hours before the killing, she had posted a message on Facebook that said: "Someone is going to get a knife in the neck like."
Exhausted after she had threatened numerous people at a party and then him, he challenged her.
Prosecuting, Mark Giuliani said that the deceased went into the kitchen and returned with a knife and gave it to her, then challenged her to attack him.
Giuliani said: 'She took the knife and stabbed him once in the chest."
Teesside crown court heard that Gray had only recently been released from a young offenders' institution, where she served three years for another knife attack.
Giuliani continued: "The mood of the party was a good one. The music was playing in the background, people talked, enjoying a drink.
"The front door had been left open and guests were coming and going throughout the evening."
When Gray arrived at her brother's housewarming party, she became antagonistic, threatening fellow guests with violence, said the counsel.
She began an argument with the defendant over a cigarette and threatened to stab him, screaming: "Get a knife, get a knife."
He reacted by walking into the kitchen and picking up a foot-long carving knife. He then dropped it into her lap and dared her: "Go on then, do it."
She plunged the knife into her brother's chest and he bled to death in just a few minutes, the trial heard.
As guests tried to restrain her, she was heard saying: "I hope he dies."