The 15th North American Wife Carrying Championship were held this weekend at Sunday River ski resort in Newry, Maine. Fifty couples raced along a 278-yard (254-metre) course with the women mostly clinging upside down to the men's backs.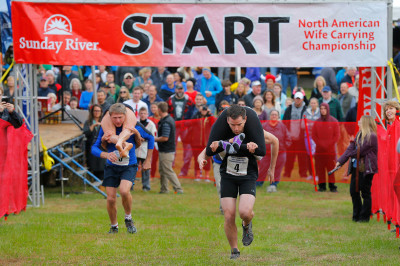 The race, which originated in Finland, is intended to evoke the spirit of a legendary Finnish highwayman, Herkko Rosvo-Ronkainen, who made those who wanted to join his gang run through a forest carrying heavy sacks on their backs.
In the modern version, couples race along a track, tackling mud, a pool and hurdles, with the men carrying the women on their backs. Most "wives" are volunteers.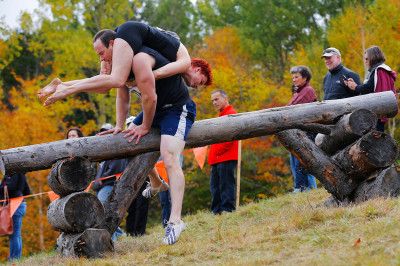 Maine couple Jesse Wall and Christina Arsenault won the event. They have been competing since 2010, with two second-place results and two third-place finishes, before claiming their first North American title with a time of 1:04.10.
"It feels absolutely incredible to finally be the winners," said Wall. "As a local guy who skis Sunday River all the time – and I'm getting married here next June. So it will probably be the last time."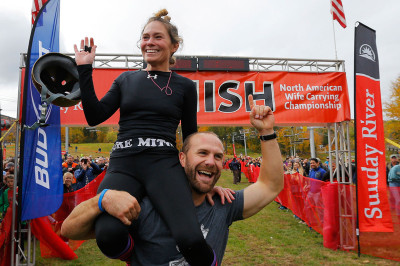 Wall and Arsenault took home Arsenault's weight in beer and cider as well as five times her weight in cash for a grand total of $482.50 (about £300).