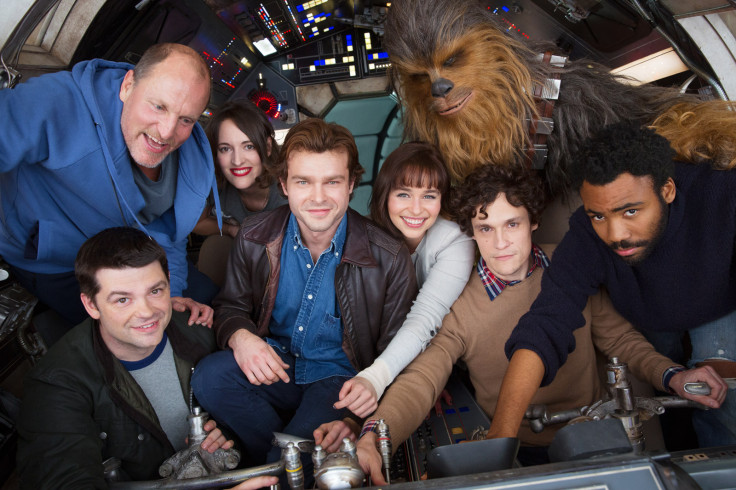 Since the first instalment was released in 1977, the Star Wars franchise has seen a total of eight movies grace cinema screens., some acclaimed (A New Hope, The Empire Strikes Back and The Force Awakens), some not so (The Phantom Menace and so on...). One of its upcoming instalments – a spin off-turned-prequel centred on a young Han Solo – only began filming last month and already, star Woody Harrelson has made a pretty bold claim; that it's going to be the best outing in the series yet.
Talking in an interview with Collider, the 55-year-old touched on the film's co-directors Phil Lord and Chris Miller and explained why he thinks the filmmaking duo could end up trumping all of the other Star Wars movies with this one...
"They're great. You know, any movie's only as good as the director or in this case directors. So I have a suspicion, because if you look at the whole, all the movies, the backlog of every one of these movies, there's a lot of great stuff, but one might not be not as good with the writing in this or the acting in that or the directing in that. This has great actors, great directors, [a] great script, and I really feel like we're gonna make the best one."
In the eagerly-anticipated movie, Harrelson is set to appear as the titular character's mentor, Garris Shrike, while Hail Caesar's Alden Ehrenreich will fill Harrison Ford's shoes as Solo. Atlanta showrunner Donald Glover is on board [the Millenium Falcon] as Lando Calrissian while Finnish basketball player and actor Joonas Suotamo will bring Chewbacca to life.
Game of Thrones' Emilia Clarke and Westworld's Thandie Newton are also set to star, however their roles are currently unknown. Fleabag star Phoebe Waller-Bridge will play the franchise's first prominent female droid.
The untitled Han Solo Star Wars anthology film is scheduled to reach big screens in the US on 25 May 2018. The UK release date is yet to be finalised. The latest script has been penned by screenwriter Lawrence Kasdan (Star Wars: The Force Awakens) and his son Jon (Dawson's Creek).
For more entertainment news follow A-List on Twitter @Alistinsider