Everyone remembers Luke Skywalker's iconic sidekicks, C-3PO and R2-D2, from the original trilogy, and, more recently, BB-8 stole audiences hearts in The Force Awakens and Rogue One's K-2SO provided almost all of the film's comedic moments. With seven films in its back catalogue, the Star Wars franchise has thus featured several droids.
However, the droids by and large have one thing in common; they're all male. Now, reports say that Disney and Lucasfilm are looking to introduce the first significant-featured female droid in the upcoming spin-off centred on young Han Solo.
The said character will reportedly be voiced by BBC comedy Fleabag actress Phoebe Waller-Bridge, who was linked to the project last week. When rumours emerged that she had been cast, the only detail revealed was that she would be playing a CGI character. Hopeful fans believed it could be a female version of Chewbacca, but counter rumour has marked that theory as incorrect.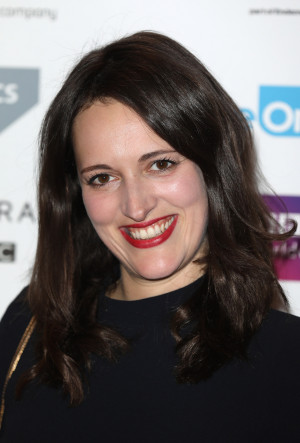 With its cutesy design and use of light colour, many Force Awakens fans assumed that Poe Dameron and Rey's companion BB-8 was female when promotional images appeared in 2015. Director JJ Abrams later confirmed the ball bot was 'a boy' – voiced by actors Bill Hader and Ben Schwartz.
Like BB-8, R2-D2 didn't necessarily speak. Brought to life by late actor Kenny Baker, the cute bot was voiced by Ben Burtt, the man notable for popularising the Wilhelm scream (a male howl featured in more than 359 movies and television episodes from 1951). C-3PO has been played and voiced by Anthony Daniels since the 1977 instalment.
While Alan Tudyk portrayed and voiced K-2SO in Rogue One: A Star Wars Story, TC-14 from Star Wars: The Phantom Menace was portrayed by actor John Fensom but voiced by Lindsay Duncan. Obi-Wan Kenobi also had a female programme droid in the Star Wars prequels – R4-P17, nicknamed Arfour –but much like BB-8 and R2-D2, she didn't have a human speaking voice.
The Force Awakens' PZ-4CO did, however, and – while her computerised voice was said to be 'pleasant', as she offered tactical data and communications support – she was hardly a central character. Fans are therefore hoping Waller-Bridge's robot is 'significantly-featured' and that she'll get some lines instead of just some incidental 'beep-boops'.
The untitled anthology film – starring Alden Ehrenreich as Solo, Donald Glover as Lando Calrissian and Game Of Thrones' Emilia Clarke – was initially set to reach cinemas in May 2018 but could now be slated for a December 2018 release instead, according to fan site Making Star Wars.
For more entertainment news follow A-List on Twitter @Alistinsider