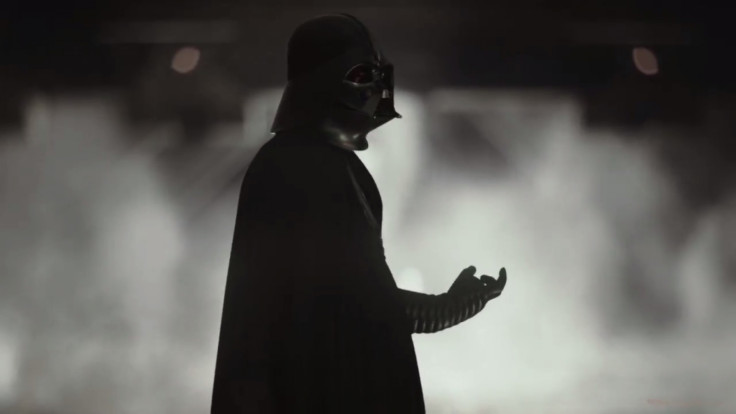 [*This article contains major spoilers for Rogue One: A Star Wars Story*]
While there was much to love about Rogue One: A Star Wars Story, many fans came away talking about that Darth Vader sequence. You know, the one that saw him slicing and dicing through Rebel Alliance soldiers with his lightsaber and using the Force like there was no tomorrow? Now, it's been revealed that the Sith Lord had another menacing scene in which he killed a main character in the original script... and it was using a Force-choke no-less!
So who was it that felt the extent of his vengeful wrath? Turns out it wasn't a hero like you might have expected but Vader's fellow antagonist, Ben Mendelsohn's Director Orson Krennic. Talking to Entertainment Weekly, early scribe Garry Whitta revealed that before Chris Weitz, and later Tony Gilroy, revised the screenplay, it saw Krennic survive the deadly blast on Scarif that killed every character on the planet and was "brought to the Star Destroyer to report to Vader" instead.
"He's all beat up, his cape's all torn up and stuff, and he thinks he has survived," he recalled. "[But] Vader kills him for his failure;" having been unable to stop the rebels from stealing the plans to superweapon, the Death Star. Yikes.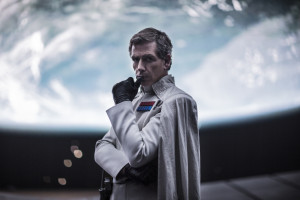 Mendelsohn previously touched on why his character has such a volatile relationship with Vader, explaining that their personalities often clash despite them being on the same side. "It's fair to say Lord Vader and he aren't friendly," he told Empire. "Darth is very much about The Force. Krennic is force. Not really down with the whole mystical thing."
While Darth Vader is a former Jedi Knight and therefore still has the abilities that come with that title, Krennic is entirely human and works as the Imperial Military's director of Advanced Weapons Research. So it makes sense that they would approach impending war and control of the galaxy in different ways.
"[Krennic] is truly a man that has made his own way up the chain through his own abilities," Mendelsohn added. "His weapon, for instance, is a very old type of blaster, because he's an old warrior dude. He's been put in charge of making this thing happen. And it's gonna get done!"
Directed by Gareth Edwards and also starring Riz Ahmed, Forest Whitaker, Mads Mikkelsen, Diego Luna and Felicity Jones, Rogue One: A Star Wars Story is released on Blu-ray and DVD in the UK on 10 April.