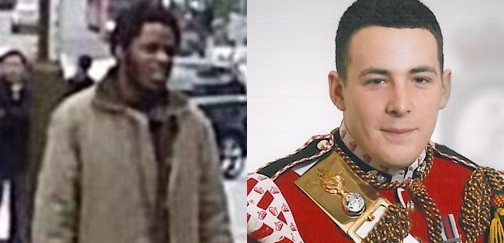 A man has appeared in court charged with the murder of Drummer Lee Rigby in Woolwich.
Michael Adebowale, 22, is accused of killing the soldier in broad daylight as he made his way towards his barracks in southeast London on 22 May.
Adebowale, Greenwich, southeast London, arrived at Westminster Magistrates Court under heavy police presence. He spoke only to confirm his name, address and date of birth.
His case was referred to crown court as his offences fall under terrorism law. He is due to appear at the Old Bailey on 3 June for a bail hearing.
He was allowed to sit down during proceedings because he is still recovering from being shot by police before being arrested along with second suspect Michale Adebolajo.
Adebowale was discharged from hospital on Tuesday when doctors deemed him fit enough to face police questioning.
He has been charged with the murder of Rigby murder and an additional charge of possession of a firearm - a 9.4mm Dutch calibre KNIL model 91 revolver.
Adebolajo, 28, remains in hospital under police guard. He is in a stable condition and has not yet been questioned by police.
A post-mortem confirmed Rigby died as a result of "multiple incised wounds" following the attack.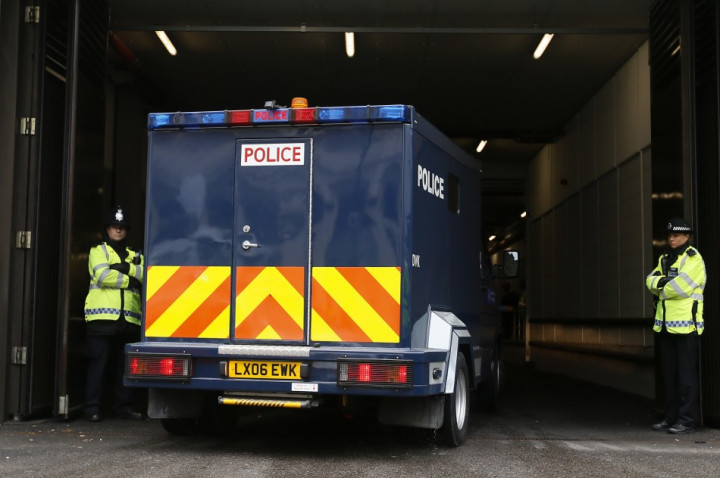 Sue Hemming, head of the special crime and counter-terrorism division, said: "Crown prosecutors have been working with the investigators of counter-terrorism command since the killing of Drummer Lee Rigby.
"Following the release of Michael Adebowale from hospital, we have authorised the police to charge him with the murder of Drummer Rigby.
"We have also authorised police to charge him with possession of a firearm, contrary to section 16A of the Firearms Act 1968. There is sufficient evidence to prosecute Michael Adebowale and it is in the public interest to do so."
Police investigating Rigby's murder made a fresh appeal for witnesses one week after he was killed.
Police want witnesses who may have seen the attack near the Royal Artillery Barracks in Artillery Place to come forward if they haven't already and are requesting information about a blue Vauxhall Tigra, registration N696 JWX, that hit Rigby at around 2.40pm on the afternoon shortly before he was attacked.
The confidential anti-terrorist hotline is on 0800 789 321.
Police are also urging anyone who filmed or photographed the incident to send the moving or still images to woolwich@metincident.co.uk, including their name and contact details, and also not to delete them after sending them.
Eight other people have been arrested as part of the murder investigation.
One suspect, 21-year-old Hayden Allen, was held on suspicion of conspiracy to commit murder and later released on bail.
He said he had "no prior knowledge" of the murder and played no part in it.
Scotland Yard said the inquest into Rigby's death will open at Southwark Coroner's Court on 31 May.