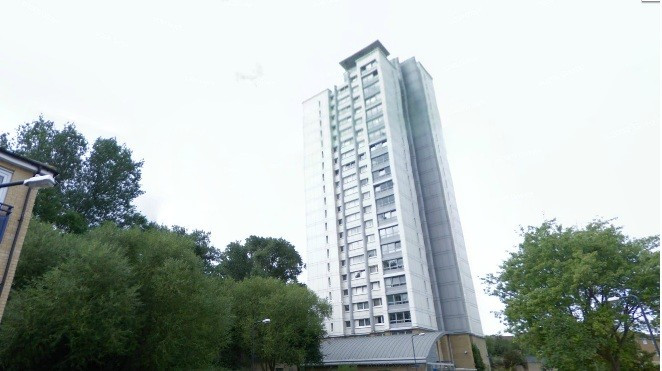 An 18-year-old girl fell to her death from the 17th flower of a tower block in an apparent attempt to escape arrest in Woolwich. Police officials said the woman had beenalone in her room when she fell.
"The facts as we know them are shortly before 9.30am, two plain-clothed officers from Bromley police station came to Hastings House for routine arrest inquiries in connection with a young lady who was wanted by the Met for recall to prison for robbery offences," Press Association quoted Area Commander David Zinzan as saying.
"They were allowed into the premises and our initial investigations show that she was in a room on her own when she tragically she fell to her death from the 17th floor," he added.
The teenager, who was reportedly sought by the Bromley police, was released from prison on licence after serving part of her sentence for three street robberies in London, in 2009. She was about to arrested for the breach of her licence. She was pronounced dead at the scene and her identity is not yet known.
The teenager's boyfriend, whom locals said was Mason Okotie, 18, was arrested on suspicion of assisting an offender and later released on bail. A second unidentified woman, also believed to be in the flat, is being treated as a significant witness, reported the Telegraph.
Neighbours described the teenagers as friendly people, while witnesses said a row could be heard from the flat before the girl fell. They also criticised the police for taking time to cover the body.
"There were kids running around watching the body," Prince Langlais, 42, said, in a Press Association report, adding, "The police could have done their job a bit quicker and better than that. There were young kids out there running up and saying, 'look at the body and all the blood'."
The post-mortem has been scheduled for Wednesday and the incident has been referred to the Independent Police Complaints Commission (IPCC). The inquiry will extend to Scotland Yard, while the Metropolitan Police Service (MPS) Directorate of Professional Standards (DPS) is also believed to be investigating.