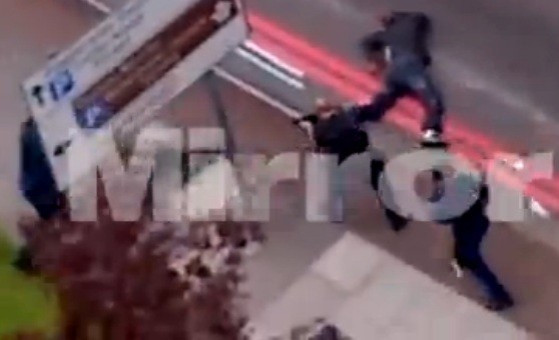 This is the moment alleged killer Michael Adebolajo dashed headlong at police after slaying soldier Lee Rigby in Woolwich, south London.
Adebolajo ran from the pavement and sprinted straight at a police car which had just arrived on John Wilson Road, in dramatic footage from the Mirror.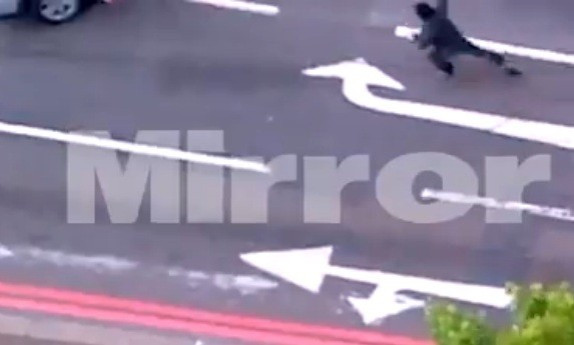 The suspected terrorist killer got to within two feet of the police car when an armed officer opened fire and sent him reeling to the ground.
An officer shot him with a machine gun through an open window of the car, potentially saving a colleague who did not draw their weapon in time.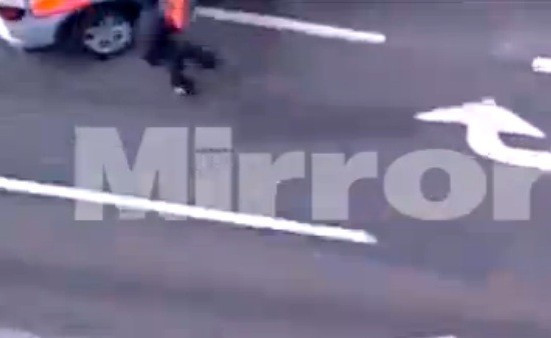 Adebolajo lay near the side of the road writhing in pain while armed police switched the focus to accomplice Michael Adebowale, who also appears to have been lying prone on the ground at the time.
According to reports he was blasted after pointing a gun at the officers.
The pair had been waiting at the scene for police to arrive for up to 20 minutes after Rigby was murdered. Police dispute the time, claiming they got there in nine minutes.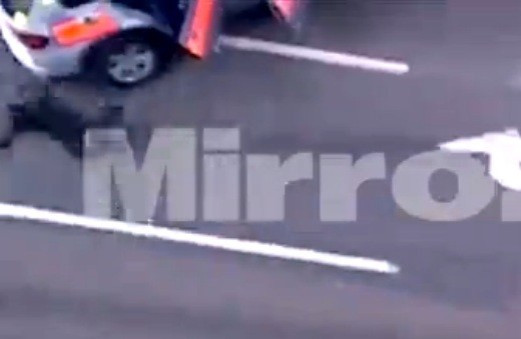 The footage obtained by the Mirror shows the breakneck speed at which events unfolded when police arrived at the scene after soldier Rigby was hacked to death on Wednesday.
When officers pulled up in BMW squad cars, Adebolajo and Adebowale looked ready to commit more attacks. But swift action by officers brought the shocking incident to an end.