Workers Witness Real Earnings Drop to 15-Year-Low in Taiwan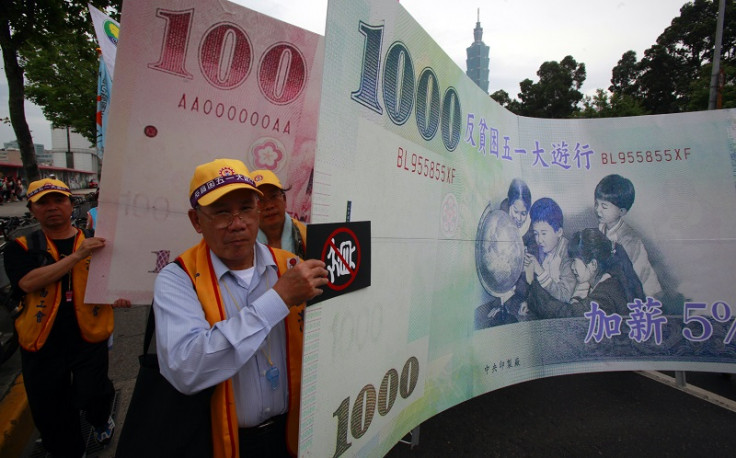 Workers in Taiwan have seen their average real monthly salaries for the first 10 months of 2013 drop to a 15-year-low, according to official figures.
The Directorate General of Budget, Accounting and Statistics (DGBAS), the East Asian state's statistical organisation, revealed the average real monthly wage in Taiwan stood at NT$45,112 ($1,507, £921, € 1099) - much lower than NT$45,514 recorded in 1998.
But the research found the average monthly wages over the January-October period was 15.2% higher than those of the same period of 1998.
However, Lo Yi-ling, deputy director of the DGBAS census department, argued the country's inflation rate increased even higher by 16.23% during that period – offsetting the nation's wage hike.
The research body also disclosed the average real monthly regular salary for the 10-month period stood at NT$36,690, lower than NT$37,150 recorded in 1999.
The DGBAS said during November the average regular wage grew 1.21% year-on-year to NT$37,794, while the average wage for the month gained 3.23% year-on-year to NT$42,299.
© Copyright IBTimes 2023. All rights reserved.