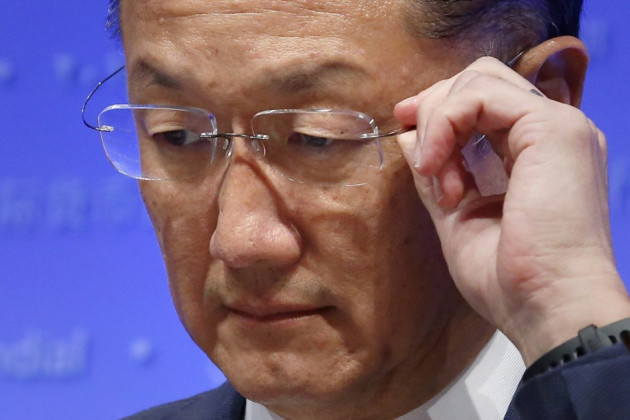 The World Bank has defended the national rankings of its Doing Business Report, after claims that the report stigmatises certain countries.
The latest report, which ranks Singapore top for most friendly place to do business and Ukraine as most improved since last year, reflected improved business regulations and was not pegged solely to economic growth, said the World Bank.
Countries such as China, which was ranked 96 in the latest report, have complained the ratings unfairly stigmatise fast-growing developing economies.
The report, which has been published since 2003 on an annual basis and has become an influential benchmark for ranking a country's attractiveness for business.
It judges 189 countries in 10 categories and scores them by their ability to attract investment and make business friendly reforms, such as the level of tax rate.
Singapore topped the report for being the friendliest places to do business in the world for the eighth year running, followed by Hong Kong and the US.
It also found that the gap between the best countries and poorest performing countries in the world was continuing to narrow as the record for entrepreneurship and trade among the worst performers improved.
These results were hailed by Rita Ramalho, programme manager for the report at the World Bank.
"This year, we see a higher number of reforms - 18% more- the second highest since the financial crisis," she said.
"The pick-up in pace of regulatory reform is good news particularly for small and medium-sized businesses- the main job creators in the world," she added.
The Critics
Critics of the report, which have included various governments and non-governmental organisations, claimed the rankings were biased, incomplete or misleading.
In 2012 criticism of the report became so harsh that the World Bank president Jim Yong Kim appointed an independent panel to review the Doing Business Report.
The panel was led by South Africa's planning minister Trevor Manua, who called on the headline rankings to be scrapped altogether and for different indicators to provide scores for various categories.
But Kim rejected this and said the report would keep its existing business rankings anyway since these help nations improve their business climate.