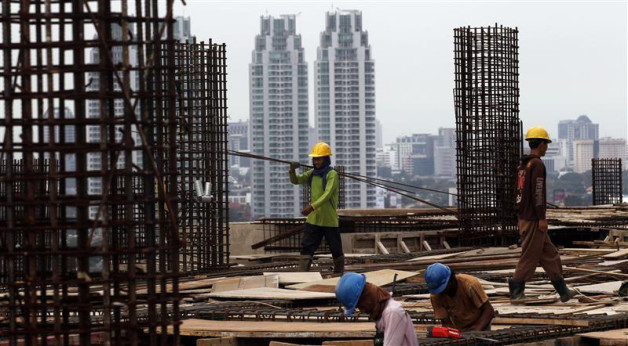 Emerging economies in the East Asia and Pacific region may see their growth slowing down in 2013, irrespective of being an engine of global growth last year with strong domestic growth, according to the World Bank.
In its East Asia and the Pacific Economic Update report, the Washington-based lender warned of over- heating in some of the large economies in the region, which could trigger inflationary pressures and asset bubbles.
"Most countries in developing East Asia are well prepared to absorb external shocks, but continued demand-boosting measures may now be counterproductive, as it could add to inflationary pressures," said World Bank East Asia and Pacific Chief Economist Bert Hofman.
"A strong rebound in capital inflows to the region induced by protracted rounds of quantitative easing in the U.S., EU and Japan, may amplify credit and asset price risks".
According to the report, the developing East Asian region, which contributed nearly 40 percent of the global growth in 2012, is expected to grow by 7.8 percent this year and 7.6 percent in 2014.
The bank lowered the growth estimate of China's gross domestic product to 8.3 percent in 2013 and to 8 percent in 2014, down 0.1 percentage points from its earlier projection. It also slashed the growth outlook for Indonesia to 6.2 percent from the previous 6.3 percent, but raised growth forecasts forThailand, Malaysia.
The global lender noted that the yen depreciation after the recent announcement of the Bank of Japan stimulus measures is likely to be positive for the region in the short term.
The bank feels that a weak yen would be beneficial for countries with considerable Japanese investment and trade such as the Philippines and Thailand.
However, the continued weakness of the Japanese currency is a point of concern for developed Asian countries such as Korea which competes directly with Japan in export markets.