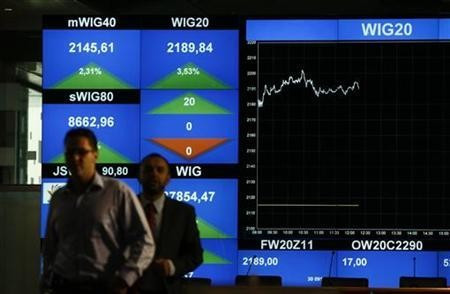 Developing nations should be prepared against more serious economic downturns as the global recovery is in a difficult juncture, warned the World Bank in its overview of the global economy on Tuesday.
The ongoing financial turmoil in Europe and slow growth in the middle-income countries were indications of a longer lasting volatility in the global economy, said the report.
According to the World Bank data, the developing economies will grow by 5.4 percent in 2012, down from the 6.1 percent growth rate in 2011.
"Developing countries should focus on productivity-enhancing reforms and infrastructure investment instead of reacting to day-to-day changes in the international environment," the BBC quoted Hans Timmer, director of development prospects at the World Bank, as saying.
It also warned the developing countries against the further reduction in capital flows, fall in exports and reduction in international aid. The bank expects slow growth in high-income countries such as the United Sates, Germany and Japan in the near future.
The report forecast the global output to rise by 2.5 percent in 2012 and 3 percent in 2013, more or less in line with its earlier prediction in January. It is against the growth rate of nearly 5 percent before the economic crisis.
The warning came amid the mounting fears of contagion effect in the eurozone. Spain's bond yields hit the euro-era peak at 6.81 percent on Tuesday and Italy's 10-year bond yield rose to 6.28 percent, a first since January.
The bank suggests that the developing economies should stress test the banking system, prioritise spending programmes and identify new long-term agents of growth to reduce the impact of the global downturn.
"The problems are serious and developing countries should reckon with a long period of low growth in Europe," Timmer added.