British cyclist Lizzie Armitstead will be free to compete in Rio after winning her appeal against an anti-doping rule violation over whereabouts at the Court of Arbitration for Sport (Cas). The 27-year-old, who took silver in the road race to win Great Britain's first medal at London 2012 and has since won gold at both the Commonwealth Games and World Championships, was in danger of missing the Olympics and faced a possible suspension of up to four years.
Armitstead was charged with three whereabouts failures and suspended by UK Anti-Doping (Ukad) on 11 July, acknowledging that one was due to a filing issue on the Anti-Doping Administration and Management System (Adams) caused by an administrative oversight.
She also claimed another was due to an emergency change of plans due to a serious illness within her family, although she has now successfully had the first failure struck off the record.
"The ruling relates to a Ukad anti-doping test which was asserted to have been attempted on Thursday August 20, 2015, whilst Armitstead was staying at the team hotel, during the UCI Women's Road World Cup in Sweden," a statement explained.
"CAS ruled that the UKAD doping control officer had not followed required procedures nor made reasonable attempts to locate Armitstead. CAS also ruled that there was no negligence on Armitstead's part and that she had followed procedures according to the guidelines.
"Armitstead undertook in-competition testing the following day, as leader of the UCI Women's Road World Cup. The independent panel of leading legal experts from CAS promptly and unanimously cleared Armitstead of the asserted missed test."
Responding to the ruling, Armitstead said: "I have always been and will always be a clean athlete and have been vocal in my anti-doping stance throughout my career. I am pleased that CAS has accepted my position, having provided detailed information demonstrating the situation around my strikes.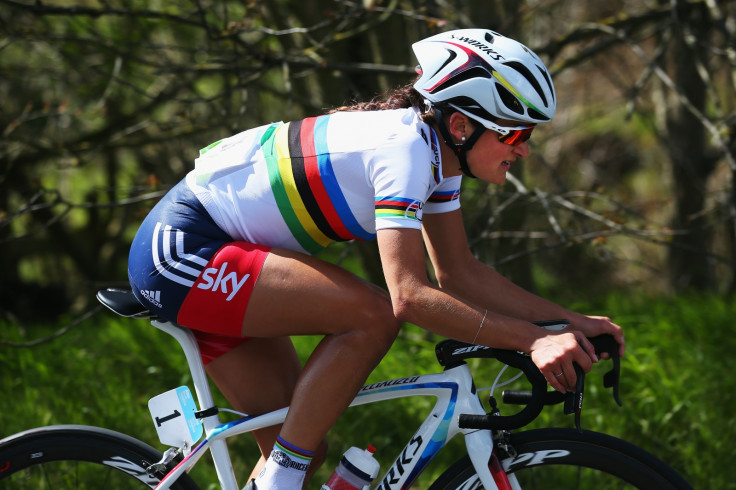 "This issue was one of administration and was the result of UKAD not following proper procedure nor fully attempting to make contact with me despite clear details being provided under 'whereabouts'. I was tested in competition the day after this test, reinforcing my position that I do not cheat and had no intention of not being tested.
"I think that there should be clearer guidelines for those administrating tests and would like to work with UKAD going forward to explore how this can be better addressed in the future so no other athlete is put in this position. Meanwhile, I hope that UKAD can now return to the important job of making sure all athletes are clean and that Rio is the clean Olympics that we all want. I understand how important it is to be vigilant in my role as a professional athlete and realise the potential implications this could have had.
Firmly focusing on the Rio Olympics
"I would like to thank British Cycling and the team around me for all of their help and support. I am very much looking forward to putting this situation behind me and firmly focusing on Rio again after what has been an extremely difficult time for myself and my family."
That successful appeal means that Armistead will be free to compete in the women's 137km road race in Rio, which takes place this Sunday (7 August). The other two missed tests from October 2015 and June of this year, which were not disputed, will remain on her record. Three strikes in a single 12-month period can lead to a ban, with 400m runner Christine Ohuruogu handed a one-year suspension back in 2006.
On Armitstead's participation in Rio, British Cycling said: "British Cycling can confirm that following her appeal to the Court of Arbitration for Sport, Lizzie Armitstead remains a part of the Team GB squad for the Rio 2016 Olympic Games. We are satisfied that the matter has now been resolved and look forward to Rio, where we have full confidence that the team will be a great success."