Tens of thousands of Brazilians took to the streets of the country's two largest cities on Sunday (31 July) to demand the impeachment of President Dilma Rousseff as it emerged that, with just a few days to go, the country may not be ready in time for the Olympic Games.
While the International Olympic Committee (IOC) president Thomas Bach reassured visitors and athletes that Rio will be up and running for the sporting extravaganza that kicks off on Friday (5 August), his words were undermined as the main access ramp at Marina da Gloria, the Olympic sailing venue, collapsed over the weekend.
The partial collapse of the structure, which is used for boats to reach the water, is symbolic of concerns surrounding Rio's construction standards, which have faced heavy criticism since April when a top legacy project collapsed, killing two people.
Anti-government protests in Rio
On Sunday, tens of thousands of demonstrators in the host city gathered along one of the venues, Copacabana beach, to demand Rousseff's impeachment for allegedly mismanaging public funds, and prosecution of her predecessor, populist Luiz Inacio Lula da Silva. While anti-government demonstrators also took to the streets of Sao Paulo demanding Rousseff's departure, counter protests were also organised calling for her to stay.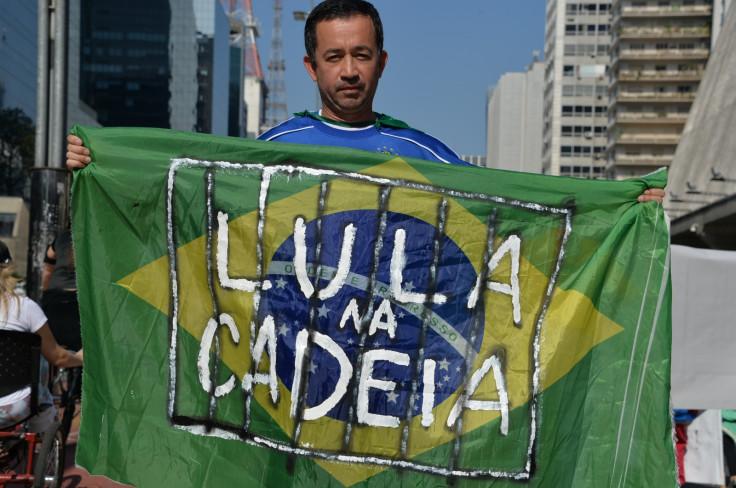 According to local reports, demonstrators in Rio said they were hoping for a successful Olympic Games, but blamed Rousseff and Lula's Workers Party for putting the nation, which is mired in a two-year recession, in an impossible situation.
"It's a lot of spending for uncompleted works that will serve for nothing after the games," a protester, William Dalvo, said. "What people want is security, education, healthcare. That's what's important... we usually just want Carnival and soccer, but for the first time people are waking up!"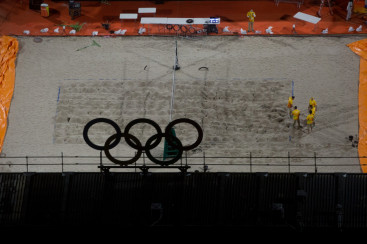 Rio 'paying a high price' for Olympics
The protest and concerns surrounding construction quality and safety come ahead of Friday's opening ceremony.
"We welcome all of you and wish you a nice stay in our country," Case Carvalho, a politician in the state of Rio de Janeiro, said during the protest. "Enjoy the Olympic games, because we are paying a high price for it!"
In June, Rio's acting governor Francisco Dornelles said the event could be a 'big failure' after it emerged the city faced massive issues regarding both security and mobility due to a lack of funding.
Rio's newest metro station – which links Barra, where the Olympic Park is situated, to Ipanema and the rest of the city's metro system – is only partially open. When fully operational, it is expected to carry 300,000 passengers a day.
Rousseff has been temporarily removed from the presidency pending her impeachment trial in the senate, expected to take place late August after the games conclude.