World-Check database leaks details of 2.2 million suspected terrorists and organised crime figures
Thomson Reuters is reportedly 'working feverishly' to minimise damage caused by World-Check database leak.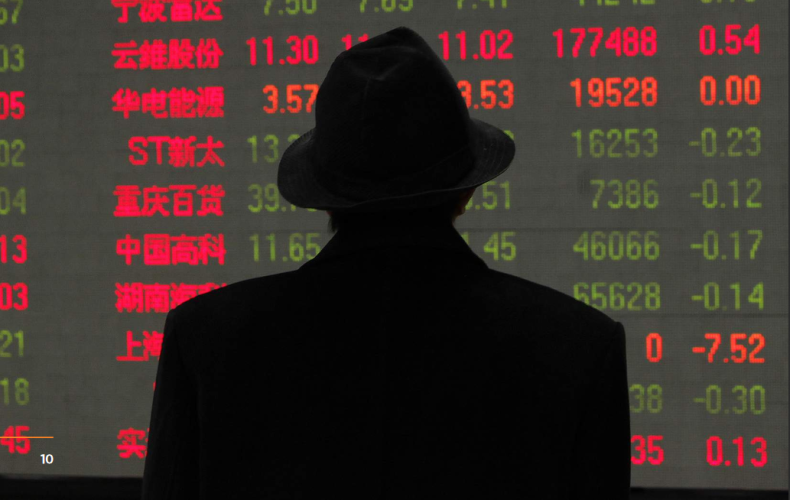 A global database listing millions of suspected terrorists and individuals linked to organised crime, which is used by hundreds of intelligence agencies, banks and corporations across the globe, has reportedly been leaked online, exposing millions of suspected criminals.
The controversial system, World-Check, is managed by Thomson Reuters and collates so-called 'risk profiles' on individuals with alleged links to organised crime, terror groups or corruption.
According to security researcher Chris Vickery, a mid-2014 version of the database containing over 2.2 million records was left vulnerable.
Vickery, who routinely works with the Shodan search engine to locate databases stored on the internet without adequate protection, said he had reported the leak to Thompson Reuters, however also indicated it was still at risk online.
He said: "As far as I know, the original location of the leak is still exposed to the public internet. Thomson Reuters is working feverishly to get it secured."
In response to the news, a spokesperson told IBTimes UK: "Thomson Reuters was yesterday alerted to out of date information from the World-Check database that has been exposed by a third party.
"We are grateful to Chris Vickery for bringing this to our attention, are doing our utmost to secure the information, and are contacting the third party direct as a matter of urgency. World-Check aggregates financial crime data from the public domain, including official sanctions data, to help clients meet their regulatory responsibilities."
Writing on Reddit, Vickery noted: "No hacking was involved in my acquisition of this data. I would call it more of a leak than anything, although not directly from Thomson Reuters."
The World-Check database is currently used, according to public reports, by 49 of the 50 largest financial institutions, more than 300 government and intelligence agencies, and nine of the top 10 global law firms.
In practice, it is used to by these organisations to generate 'risk profiles' on potential customers or business associates, and collates data from "independent global media reports" to list instances relating to "financial crime and fraud and corruption" often not found publicly.
Reports claim that every month the system adds 25,000 new profiles and updates over 40,000 more. The crimes in the profiles can include bribery, cybercrime, kidnapping, human trafficking and racketeering.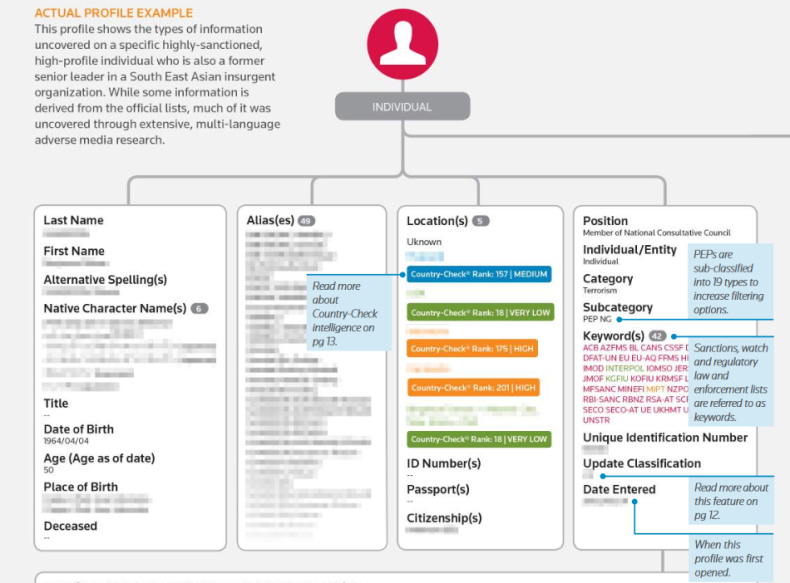 Despite being giving the rather drab official title of 'Risk Management Solution', World-Check has often courted controversy for producing false positives and branding innocent individuals as terrorists.
In one investigation by Vice News, it was revealed that numerous people were designated as 'terrorists' in the database, including an American Muslim civil-rights leader praised by former US president George W. Bush, a prominent anti-extremism campaigner and an economist who had been given honours by Queen Elizabeth II.
The database has also listed charities, activists, and religious institutions under the category of terrorism, Vice News disclosed.
Furthermore, the BBC previously revealed that a UK mosque had its bank accounts closed down by HSBC for alleged links to terrorism and for donating money to Palestine, all based on data from World-Check.
When the revelations came to light, British MP Diane Abbott told Vice News the system was "deeply troubling" and said "questions must be asked" about the legitimacy of how information on subjects is compiled.
She elaborated: "World-Check says it uses only public domain sources to compile its terrorism designations. In some cases that appears to have involved plucking names from baseless online allegations and placing them onto an unregulated site, with no stringent process of review. This can clearly be discriminatory and wield significant power over people's lives."
---
This article was updated to add additional comment.