World Chess Championship 2014 Anand vs Carlsen: Susan Polgar Says Playing White Has Huge Advantage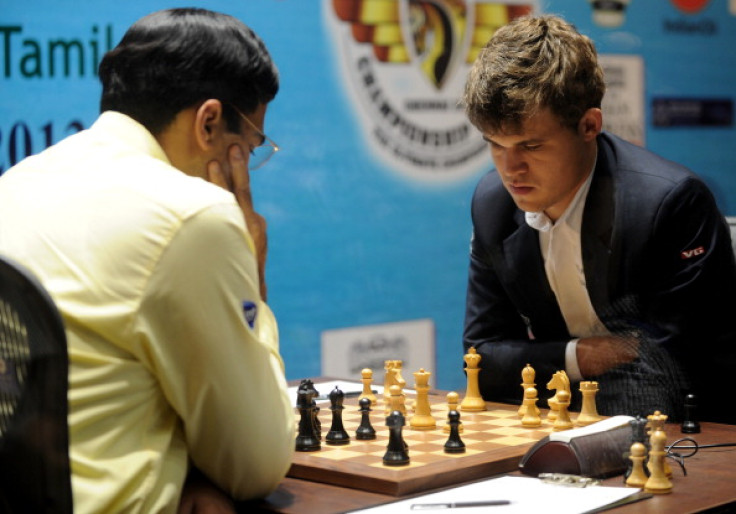 Former Women's World Champion Susan Polgar says playing white has a "huge advantage" in the 2014 World Chess Championship clash between Viswanathan Anand and Magnus Carlsen.
So far in this season, six games have been completed of which three have ended in a draw. The games which have been won – two by Carlsen and one by Anand – have come while playing white.
Carlsen leads 3.5-2.5 after he registered his second win with white in Game 6 and he will play white when the World Chess Championship resumes after a day's rest on Monday.
"Playing white has a huge advantage because you will have a better chance to dictate the type of positions which favour you," Polgar told IBTimes UK.
Anand's blunder in the 26<sup>th move saw him lose Game 6 and Polgar believes the outcome on Saturday has made the five-time world champion's situation more difficult in the ongoing tournament.
"Unfortunately for Anand, the loss in game 6 is devastating. It is not only that he lost, the way he lost made it harder. The momentum has shifted to Anand, while it was on Anand's side after game 3," the former Women's World Champion said.
Despite claiming it will be harder for Anand, the four-time women's world champion says the Indian can capitalise on Carlsen's weak openings in his bid to win the title this year in Sochi.
"He is weak in the openings. He will not change much in this aspect. He also over pushes from time to time," she added.
When asked what is Carlsen's strength, Polgar said: "Stamina and he will push to win every game in every position. Magnus is Magnus and he will stick with what he does best."
Grandmaster Susan Polgar is the first woman in history to break the gender barrier by qualifying for the 1986 "Men's" World Championship and earning the Grandmaster title in 1991.
Clickhere to know more about the Susan Polgar Foundation.
© Copyright IBTimes 2023. All rights reserved.