World Cup 2014: Five Crunch Group Matches to Watch Out for in Brazil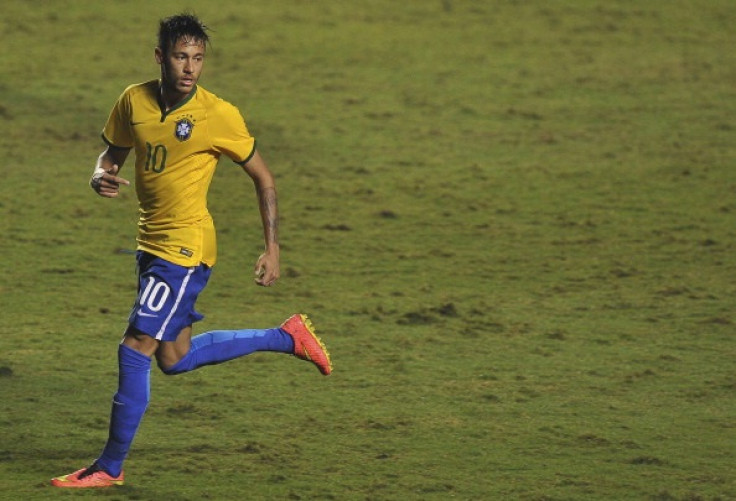 The World Cup kicks off on Thursday when Brazil take on Croatia in the tournament's curtain raiser in São Paulo.
The host nation go into the tournament as favourites to lift the trophy for an unprecedented sixth time but first of all they must navigate their way through what could be a tricky Group A.
Here are five fixtures from the group stages that could prove decisive:
Brazil vs Croatia - Group A, 12 June
Phil Scolari will want to shrug off the weight of an entire nation from his shoulders as early as possible and a good start against Croatia - who they defeated in their first game in 2006, in Germany - would boost the tournament favourites in front of an adoring home crowd. But leave it late to score against the Europeans and the the roar of São Paulo could soon become more daunting for a Seleção.
England vs Costa Rica - Group D, 24 June
By the time England face Costa Rica they could require just one point to qualify. But this is England we are talking about, a side that would make opening a tin of beans seem difficult. It is likey then that Roy Hodgson will have to plot a way to beat Costa Rica, a side ranked 28th in the world. And you just know they will somehow make a pig's ear of it.
Netherlands vs Chile - Group B, 23 June
The final game of Group B will probably anoint either the Netherlands or Chile as runners-up to world champions Spain. Usually an attacking triumvirate of Robin Van Persie, Arjen Roben and Wesley Sneijder would be enough to see them through, but Chile are one of the summer's underdogs - one that humbled England 2-0 in November - and in Alexis Sanchez, Arturo Vidal and Eduardo Vargas have enough quality to send Louis van Gaal's side packing.
Japan vs Greece - Group C, 19 June
Probably not the fixture you are likely to book time off work to catch, nonetheless it could have ramifications for Group A. Japan's 46th world-ranking position belies their attacking verve, a style that will find it hard to break down Greece, who conceded the fewest goals in Europe during qualification. But if it does not go down to the wire and one or both sides have already been dumped out, then marvel at the wonder of human genetics that is Greece captain Georgios Karagounis, who at the grand old age of 37 will surely be making his swansong apperance for his country.
Portugal vs USA - Group G, 22 June
Four years ago this would have been a dead rubber in Portugal's favour but under the guidance of Jurgen Klinsmann the USA have risen to 13th in the world rankings and imbued a renewed sense of confidence in his camp.The group also contains Klinsmann's motherland Germany, so it is likely that second spot will be competed for by these two sides. First task for the USA must be to muzzle Cristiano Ronaldo. If not, and he runs rampant, they could be doomed.
© Copyright IBTimes 2023. All rights reserved.