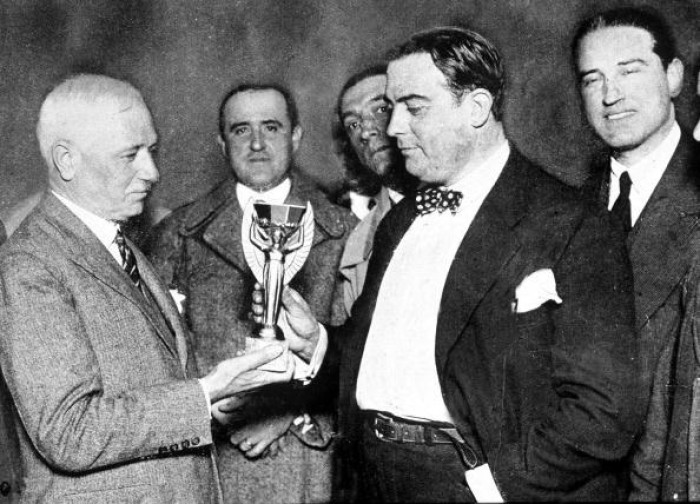 Brazil's carnival atmosphere will reach a crescendo in São Paulo tonight when the World Cup hosts take on Croatia in the tournament's opening game.
Talk of unfinished stadia, sweltering heat and social discontent will subside as football takes centre stage in the nation that popularised the 'beautiful game'.
The sight - an enraptured Arena de São Paulo awash with technicoloured humanity - would no doubt have brought a smile to the face of the tournment's founding father.
Jules Rimet, who became Fifa president in 1921, had long-dreamt of creating a global football tournament and his creation cemented the Frenchman into the pantheon of football.
Humble beginnings
Son of a grocer, Jules Rimet was born in his father's store in Franche-Comté, east France, on 14 October 1873.
An astute and dedicated student, Rimet moved to Paris with his family where he studied to become a lawyer.
An amateur sportsman, Rimet's first involvement with football came in 1897, when at the age of 24 he and associates set up Red Star club.
He eventually became president of the Football Asssociation League, France's national league, a role that triggered a desire to join football's top table: the recently-formed Fifa.
Global tournament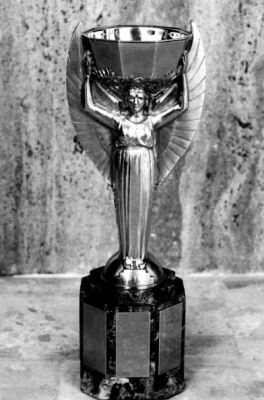 Rimet used his position at Fifa to push for an international football tournament, other than the amatuer one at the Olympic Games, and presented the idea in 1920.
As president, Rimet convinced Olympic organisers that Fifa was now a competent enough body to organise an international tournament and in 1925 it was agreed by a 25:5 vote (Denmark, Sweden, Norway, Finland and Estonia voted against) that a World Cup should be organised every four years, with the first to be held in Uruguay in 1930.
In tribute of the tournament's architect, the trophy that would be contested was called the Jules Rimet trophy.
Legacy
Rimet held the post of president until 1954, overseeing five World Cups, a term that still stands as the longest in the governing body's history.
By the time of his retirement, Fifa had 85 members, having been only 20 when he came to office in 1921 and a testament to Rimet's famed diplomacy.
He died in France in 1956 but earned a nomination for the Nobel Peace Prize 1956 and in 2004 was posthumously made a member of the Fifa Order of Merit.