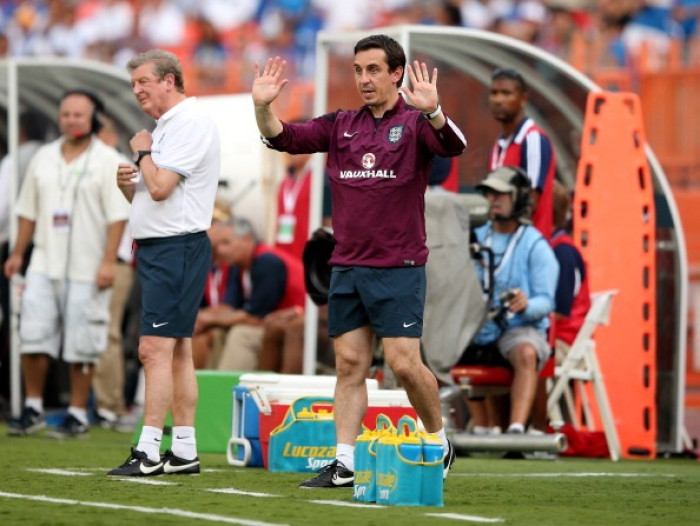 Gary Neville has denied training notes he was photographed carrying were a game plan for England's World Cup opener against Italy.
The England coach was pictured carrying a list of instructions as England went through a training session at their Rio base.
The sheet read: "When the ball goes into control zone – team must make at least three passes before hitting the CF [centre forward].
"Once the ball is played into the end zone – 2 MFs [midfielders] try to get in and support for a 3v2.
"If the defending team win the ball back they counter straight away."
The notes suggested Roy Hodgson might attack Group D opponents Italy with a high-tempo approach when the two sides meet in the sweltering heat of Manaus on Saturday.
But former Manchester United defender Neville said the notes did not give The Azzurri any clues about what England's tactics might be.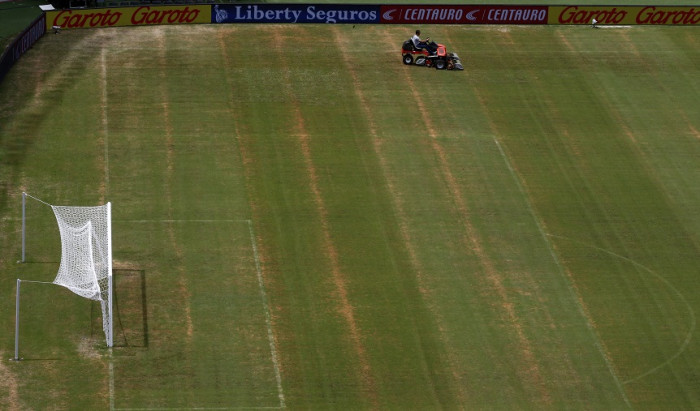 Meanwhile, England will fly to the eastern city of Manaus today after photos emerged showing barren patches on the pitch at the one-year-old stadium where they play Italy in their opening game.
"Frankly, Manaus is in bad shape," said Carlos Botella, head groundsman at Manaus. "The maintenance has been complicated."
"There are no roads. All the machinery and materials had to be brought by ship. There was no fertilizer and no seeds.
"Now we have put fertilizer down. We will increase the fertilizing process with biostimulants and seeds to try to get the most out of the grass."
Despite some parts of the pitch appearing bare, Wayne Rooney believes the condition will not have an adverse affect on England.
"It's the same for ourselves and Italy, so we'll both have to deal with that," the striker said.