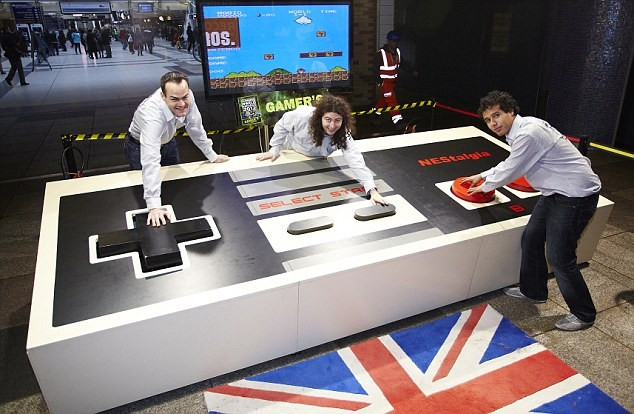 The world's largest video game controller - a 30 times blown-up replica of Nintendo's iconic NES (Nintendo Entertainment System) game console has been unveiled at Liverpool St Station, London. It happens to be one of the wackiest winners in the new Guinness World Records Gamers' Edition.
If you are a console freak and love to fiddle with the iconic gadget like the way you handle a standard handheld pad, then you will have to rework your height to at least 51metres or approximately 167 feet. At this height, you would be levelling against London's landmark Nelson's Column.
The game pad has been created by three students from Delft University of Technology, Netherlands, as part of the university project. Ben Allen, 23, has been one among the chief architects at the British engineering institute.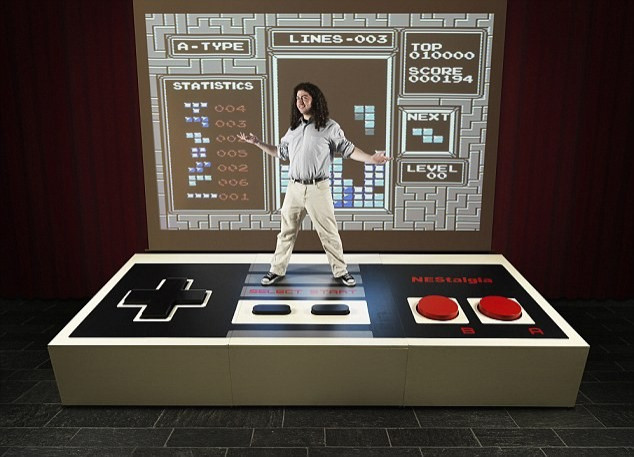 Basking in the glory of creating the Guinness Gamer World Record achievement, Ben expressed his passion and honour for the game's most iconic device - the NES joypad.
He said: "We put our heads together in the pub and decided to create this absurdly large working version. It's such a rush to know we've made history and are being included in the Guinness World Records Gamer's Edition."
The colossal joypad took a massive effort to build - about five months and 4,000 pounds to be precise. The oversized controller demands at least two gamers to fiddle with all the buttons while playing a video game.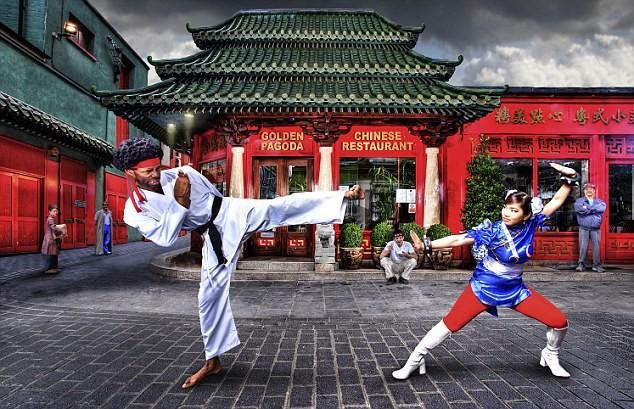 The event also witnessed the presence of two British record holders Ryan Hart and Sami Cetin. The former holds the record for the most International Street Fighter Competition wins, about 450 to his credit.
The latter is a Super Mario Kart professional player with the record for the Fastest Lap on Mario Kart, at 56.45 seconds.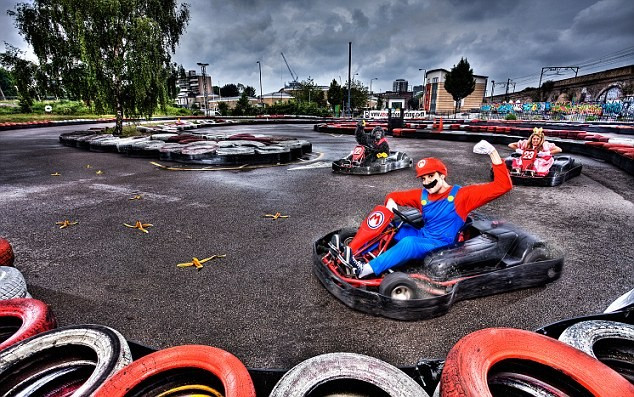 The Guinness Book of World Records also featured a 20-year-old Marie-Laure Norindr pictured alongside Mr. Hart. Ms. Norindr is reportedly dressed as the iconic Street Fighter character Chun-Li in the picture.
She is credited with two new records; First Woman to Win a Pro-Street Fighter Event and Most Podium Placements in a Fighting Game, about 42 since 2001.
The FIFA Interactive World Cup is also in the limelight after breaking its own record for the Largest Videogame Tournament to date. It featured a whopping 869,453 gamers worldwide entering the competition last year.
Francisco Cruz, 16, from Portugal won the tournament and walked away with the prize money, $20,000.
'We've been burning midnight oil like ninjas for the 2012 Gamer's Edition: witnessing record attempts, talking to developers and playing as many video games as we could handle," said Gaz Deaves, Guinness World Records Gaming Editor.
He said: "Gamers all over the world can finally get their hands on the result of our hard labour, and this year's book packed with all the amazing records, facts and feats that they have a right to expect from Guinness World Records."
Must Read:
Top 10 Most Anticipated Gadgets in 2012