World Oceans Day 2014 will take place on 8 June, with hundreds of events due to take place across the globe.
This year's theme is 'Together we have the power to protect the ocean' and organisers are encouraging people to take a 'selfie for the sea'.
It is asking people to make small changes that will collectively make a big difference. It's top three suggestions are to reduce marine debris by eliminating junk mail, obtain a renewable energy credit to help fight ocean acidification, and raise awareness of sustainable seafood.
World Oceans Day is coordinated by the Ocean Project, which works in partnership with zoos, aquariums and museums to engage with visitors to encourage a more sustainable society and a healthier ocean. It has run the annual event since 2002.
"In addition to events in dozens of countries, we invite everyone to take ocean conservation personally by making a commitment and then sharing a selfie for the sea," World Oceans Day coordinator Alyssa Isakower said. "We can each do something to help protect our ocean!"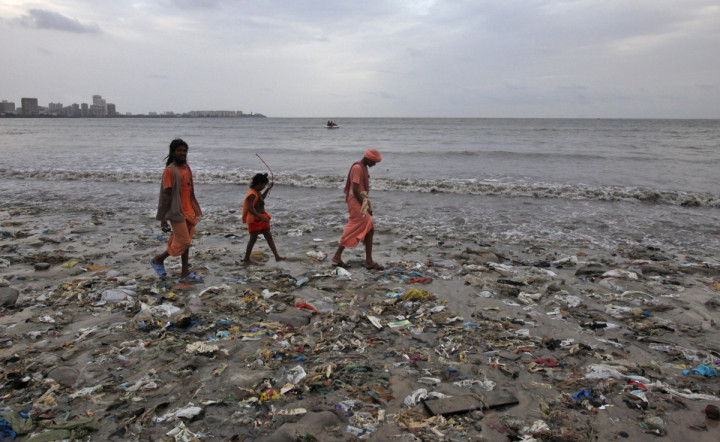 As part of the 2014 event, the organisers are asking people to take a 'selfie for the sea' to show how they are helping to reduce pollution. They are asked to use the Twitter hashtag #WorldOceansDay.
Hundreds of events are also scheduled to take place across the world, including Australia, the US, South Africa, Hong Kong and Japan.
In the UK, the University of Liverpool and The Liverpool World Museum will be hosting activities for children and adults, including mermaid puppet shows, educational talks and arts and crafts.
Ahead of the event, supporters of World Oceans Day announced that Beached Az, a cartoon whale that became a social media phenomenon after first emerging six years ago, had died from eating too much plastic.
In a collaboration between Beached Az producers and Greenpeace New Zealand, the whale, which is now a ghost, explains to his seagull friend how he had died. "We just want all the cuzzies and bros out there to know that the ocean's getting pretty sick and it's time we all took notice, so we don't have to kill off any more cartoon whales. It's been pretty traumatic."