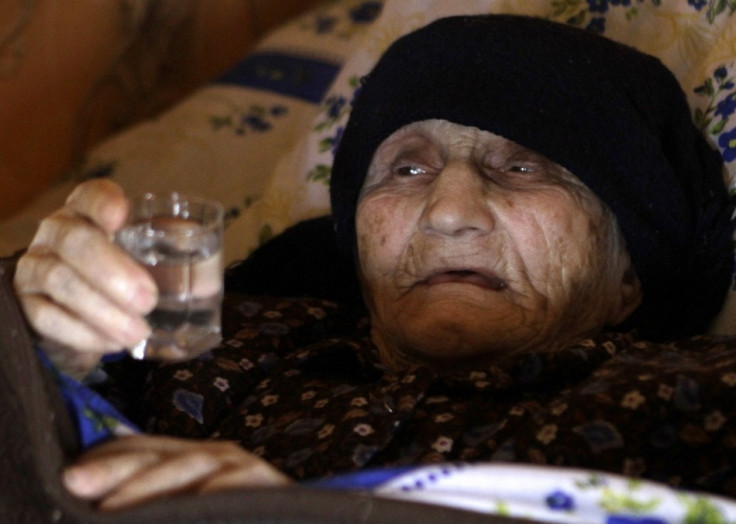 A woman who claimed to be the oldest living person has died at the age of 132 in the small village of Sachino, western Georgia.
Antisa Khvichava lived across three different centuries, as she was born 8 July, 1880.
She was said to have had 12 grandchildren, 18 great-grandchildren, and four great-great grandchildren and said that what kept her going for such a long time was a daily shot of chacha, a strong spirit known as Georgian vodka or wine vodka. She said she drank a tot every morning after breakfast.
Her recipe for a long life kept her going through the Russian Revolution of 1917, when she was 37, two world wars, the cold war, the fall of the USSR to and the transition of Georgia to a demoncratic country.
Antisa spoke only Mingrelian, the dialect of the Samegrelo mountainous region, where she lived and worked as a tea and corn picker before retiring in 1965.
Her age has always been a source of controversy and has never been proven. Antisa said she had lost her birth certificate but she had Soviet-era documents attesting to her date of birth.
Some experts, however, said that the documents were false or incorrect.
According to Guinness World Records the longest-living person was Jeanne Calment, of France, who died aged 122 in August 1997.
Georgia is reportedly home to a large long-living population - asource of pride for its inhabitants.
Thousands of people attended Antisa's funeral procession, local press reported.