World Orangutan Day 2016: Palm oil and forest fires - why orangutans are dying out in the wild
Bornean orangutan population has fallen by more than 50% over the past 60 years.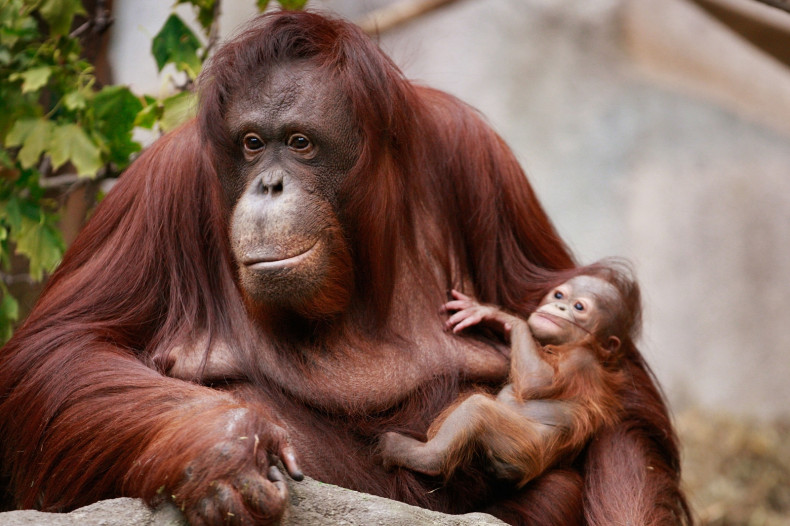 Orangutans were once found across a huge swathe of southeast Asia from China to Indonesia, with an estimated 230,000 of the great apes living in the wild a century ago. With between 45,000-69,000 Bornean and around 7,500 Sumatran orangutans left, both species are now critically endangered.
There are several major threats facing orangutans, which if left unaddressed, could lead to the extinction of the species of great ape which is already vulnerable because of their very low reproductive rate.
On World Orangutan Day, (19 August) here are five of the key issues.
Habitat loss
Orangutans are the largest arboreal mammals in the world and spend up to 90% of their time in trees, in tropical forests and forests in river valleys to floodplains.
More than half of the orangutan population live outside of protected areas, according to the WWF, in regions impacted by deforestation. Large areas of forest have been cleared for agriculture and the building of infrastructure, illegal logging and harvesting and mining has also contributed to the problem.
Food
As human settlements rapidly encroach on the natural habitats of orangutans, the apes are poached for food or killed in conflict between human and animal if they eat fruit crops. As well as poaching for bush meat, the skulls of orangutans are also illegally sold as souvenirs in regions of Indonesia.
A study from 2011 found between 750 and 1,790 Bornean orangutans were being killed each year in Kalimantan on the island of Borneo, either for meat or to eliminate threats to crops.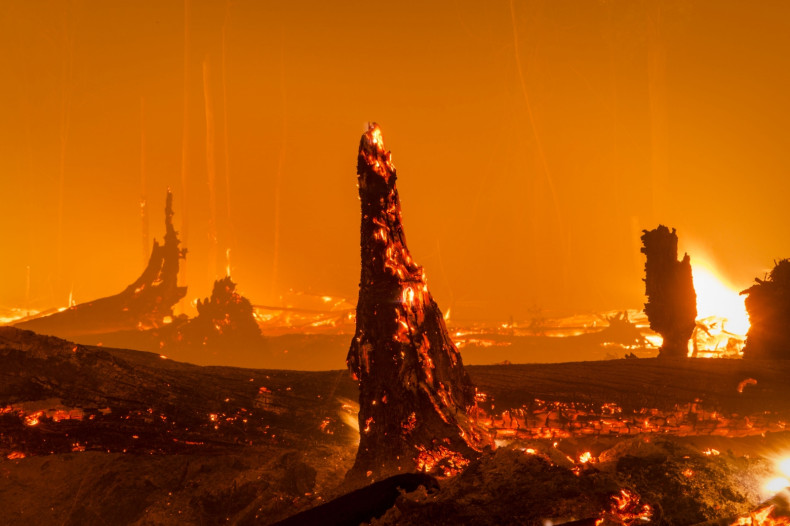 Palm oil
One of the key agricultural threats is the removal of forested areas to fuel the rising demand for palm oil, soy, coffee and cocoa. Palm oil, an edible type of vegetable oil which is found in a huge number of products from margarine and ice cream to cosmetics and detergents, is making a huge impact on orangutan populations.
In 2006, more than half of world's 11 million hectares of palm oil plantations were in Indonesia, in forest areas which were once home to the country's orangutans.
Illegal pet trade
Young orangutans are at risk of being trafficked into the illegal pet trade, where they are sold on the black market as pets to affluent families who view the animals as a symbol of prestige. As babies are more valuable, mothers are often killed.
While the exact number of orangutans that enter the trade is unknown, the organisation Borneo Orangutan Survival Australia estimates it surpasses 1,000 annually. A report published in 2013 by the United National Environment Programme's Great Apes Survival Partnership found the majority of orangutans and other apes that enter the pet trade die.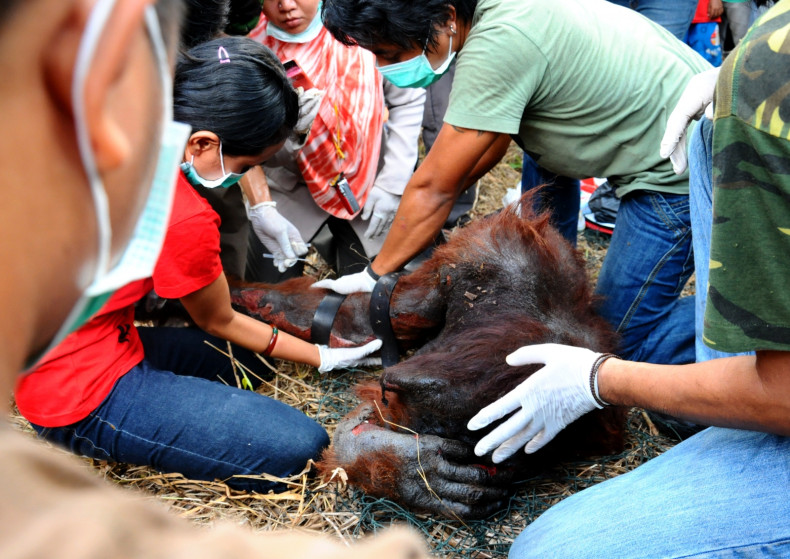 Wild fires
Forest fires have scorched large regions inhabited by orangutans, as a result of long periods of drought or slash and burn agricultural practices. The situation has been made worse by the fires spreading to protected areas such as national parks and conservation areas, which once provided some shelter for the endangered apes.
Karmele Llano Sanchez, programme director for International Animal Rescue Indonesia, which is working to help orangutans affected by the fires, said: "Orangutans and other animals are being burnt alive, left without food and starving to death, or being pushed out of their habitat into plantations and villages where they are at risk of being killed.
"We don't know how many orangutans we have lost in this crisis but we know that this is going to be devastating for orangutan populations in the wild and could mean that orangutans will soon be closer to extinction."