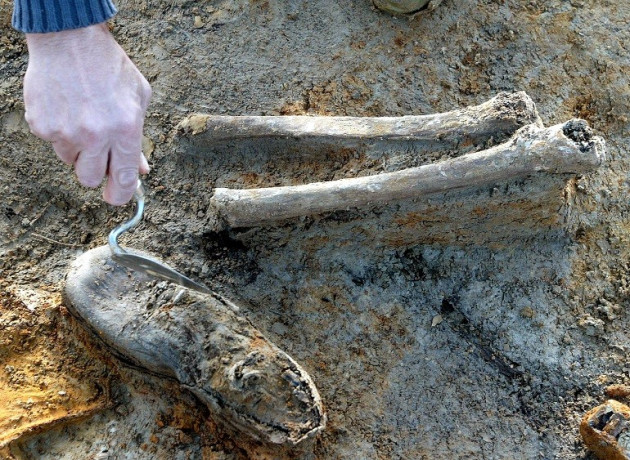 The trade in memorabilia from World Wars I and II came under the spotlight on Remembrance Day as demand surged for memorablia.
Britain paused in a national act of reflection with two minutes' silence. But some people wanted to own a piece of the wars, which claimed the lives of millions.
This appetite for mementos among collectors has led to questionable methods employed by some unscrupulous dealers.
Highly valued items include British soldiers' identification marks, items of uniform and helmets. The presence of a bullet hole revealing the cause of death for the wearer can drive the price up
The practice of scouring World War I battlefields in France and Belgium in search of items has been condemned, with Andy Robertshaw of the Royal Logistics Corps museum saying: "It's like killing them twice."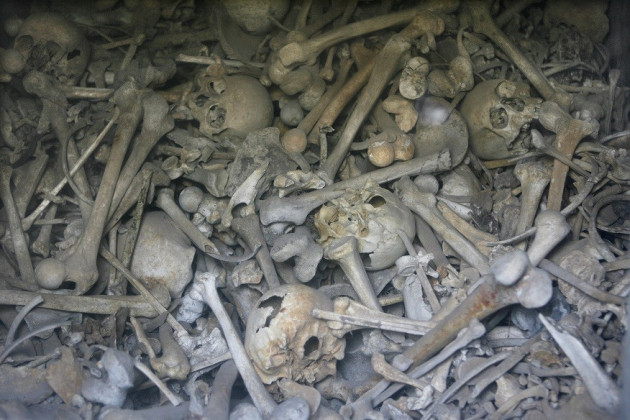 Plundering the remains of unknown soldiers in search of loot to flog on to collectors carries it own risks. Scavengers put themselves in danger by digging up items such as unexploded shells and grenades. One even posted a video on the web of him bashing a shell with a spade.
The trade can also be dangerous for collectors. Sarah Bluck, 48, had part of her finger blown off when a grenade she had been told was decommissioned, suddenly went off. She had been attending a War and Peace revival show at which grenades were on sale at a trade stand.
"I tried to wrap my hand up with my sleeping bag, but all I could do was call for help. I've been around explosives long enough to deal with pyrotechnics and thunder flashes and smoke grenades in the past. This was just totally unexpected."
War archaeologist Andy Brockman revealed the consequence of the demand for authentic artifacts which fuels the memorabilia industry.
"There is a market in all kinds of battlefield memorabilia and in the worst cases this can lead to the sale of identification tags and the removal of personal possessions like spoons and toothbrushes from battlefield burials," he told the Telegraph.
"These objects can carry identifying marks and their loss can prevent authorities like the Commonwealth War Graves Commission from identifying the soldier concerned, robbing them of the chance of a marked grave."