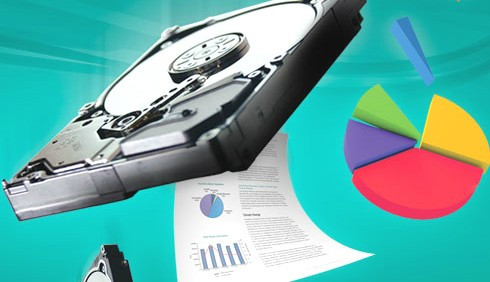 The world's first 8TB hard drive has been manufactured by Seagate, and the company has already started its shipping to select customers across the world as part of a trial initiative. The 8TB hard drive has been designed for 'extremely large' data storage requirements of enterprises.
Apart from enterprises, home PC users can also make use of Seagate's 8TB hard-drive. The device is also suitable for those with a penchant for multimedia content that generally require comparatively larger storage areas.
With a 8TB storage area, the Seagate hard drive is designed to offer mammoth data storage, and the company states that the gadget is also aimed at reducing the overall consumer operational cost.
"As our world becomes more mobile, the number of devices we use to create and consume data is driving an explosive growth in unstructured data. This places increased pressure on cloud builders to look for innovative ways to build cost-effective, high capacity storage for both private and cloud-based data centers," said Scott Horn, Seagate vice president of marketing, in a news release.
"Seagate is poised to address this challenge by offering the world's first 8TB HDD, a ground-breaking new solution for meeting the increased capacities needed to support the demand for high capacity storage in a world bursting with digital creation, consumption and long-term storage," he added.
The 8TB hard disk drive incorporates a form factor measuring 3.5in, which makes the device easily carryable.
Seagate's latest device stands apart from competition, such as Western Digital's 6TB hard drive (called the Ultrastar He6) that uses Helium to provide increased data storage area.
Western Digital's 6TB hard drives, having a form factor of 3.5in, are claimed to be 50% more capable, by virtue of incorporating Helium, in terms of data storage and data transfer.
Also, these devices are claimed to be 38% lighter than conventional 4TB drives, and consume 23% less power.
However, Seagate's latest 8TB hard-disk drives do not incorporate Helium. The exact technical aspects of the device are yet to be made public by Seagate officials. These details are expected to be released very shortly.
Seagate's 'Shingled Magnetic Recording'
Seagate has developed a new technology called 'Shingled Magnetic Recording' (SMR) with which the company's recent hard disk drives have seen upgrades to suit higher data storage requirements.
In fact, Seagate recently made public its intention to develop and supply 20TB hard disk drives, under its SMR technology.
So, we expect the SMR aspect to have gone into making the world's first 8TB hard disk drive.
Other aspects of Seagate's 8TB hard disk drive, such as the technical specifications, data transfer rate, and pricing are yet to be made official by the company at this juncture.
The 8TB hard drive incorporates the SATA 6Gb/s interface standard that is said to be cost effective, and is also known to provide effective external system integration.