World's rarest squeaker frog recovering from near extinction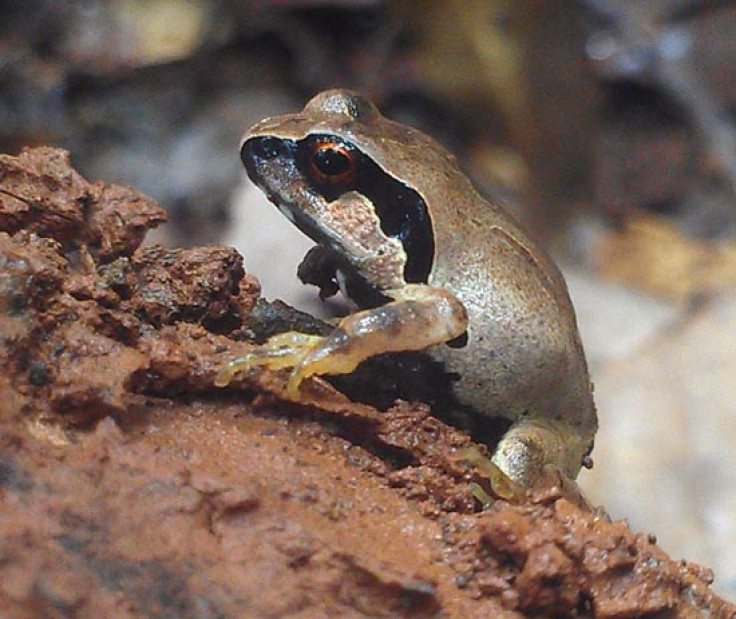 The endangered 'giant' squeaker frog, first discovered in 2002 in Ghana but rarely sighted since then, has warmed the cockles of conservationists' hearts with a bumper sighting this month.
Researchers found 15 new frogs, including three egg-carrying females in the largely degraded Sui River Forest Reserve.
Conservationists are urging the Ghana government to declare the region a sanctuary to save the squeaker and three other endangered frog species.
"This is the first most important step in saving the frog from extinction, as we now know where to focus our efforts in protecting the frog," Save the Frogs! Ghana co-founder and executive director Gilbert Adum said in a statement.
The frogs were found close to the location they were earlier sighted in, an area leased to two logging companies. The known population size of this species is now 28.
Extensive logging and farming activities have fragmented the squeaker's habitat and led to the invasion of a non-native weed, chromolaena odorata.
The weed forms dense thickets that impede the frogs' movement; it also releases chemicals into the soil that prevent the growth of native plants.
The weed depletes the density of leaf-litter used by the frog as cover from predators, and also breeding activities and protection from desiccation.
Conservation efforts from groups like Save the Frogs! have seen volunteers remove the weed and plant native tree species.
The frog is called a 'giant' being the largest member of the genus from West Africa measuring over 40mm and differs from other West African Arthroleptis by its size, peculiar coloration and morphology.
After the first sighting of a single frog in 2002, the next find took seven years when 14 small juveniles of the species were found in the same reserve, followed by the discovery of a male in 2013 in a different part of the reserve.
Since then there had been no sightings of the species thought to be on brink of extinction.
Agriculture, illegal logging and deep-mining pits have wreaked havoc on the frog habitat.
Save the Frog's associate executive director, Sandra Owusu-Gyamfi, calls the pits "potential death traps".
© Copyright IBTimes 2023. All rights reserved.