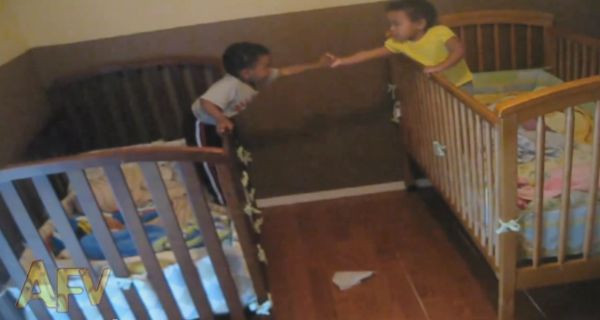 It is a scene that would fit perfectly in a toddler's production of Romeo and Juliet. Two star-crossed lovers separated by distance.
But this adorable viral clip, which shows two toddlers refusing to let anything keep them apart, has proved the old age "Love conquers all".
At the start of the 30-second footage the infants are in two separate cots in one room starring at each other.
They can be seen reaching for each other, before the little boy musters Hulk-like strength to pull the little girl - cot and all- towards him.
The video has racked up almost 50,000 YouTube hits and hundreds of comments.
"Love always finds a way. #babygeniuses," one viewer said.
Another wrote: "Someone's been eating their vegetables."
A third commentator added: " Aaw this is so cute now that boy is a real boss!"