Worldwide PC Shipments "Bottom Out" With Positive Growth Expected By Year End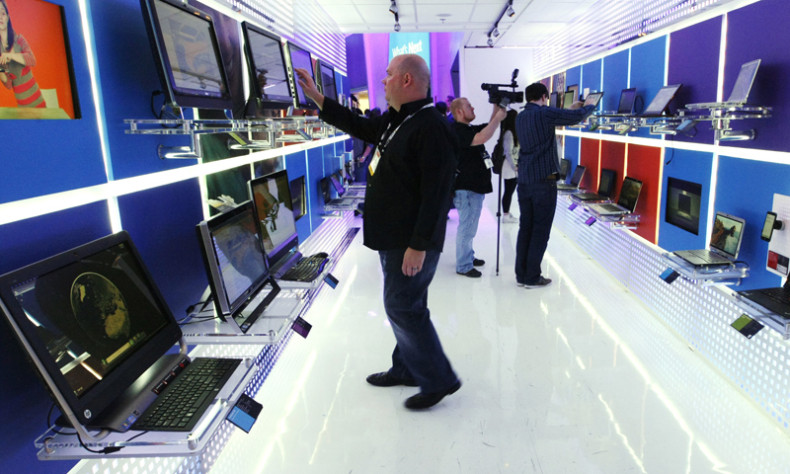 Worldwide PC shipments fell by 10% during 2013, marking the worst yearly decline in the market's history - but there could be a light at the end of the tunnel, as analysts claim the drop has "bottomed out," with the maket soon to stablise.
Shipments fell by 6.9% to 82.6 million units in the fourth quarter of 2013, but analyst firm Gartner, which has been tracking the industry since the 1980s, believes the worst could well be behind it.
"Although PC shipments continued to decline in the worldwide market in the fourth quarter, we increasingly believe markets, such as the US, have bottomed out as the adjustment to the installed base slows," said Mikako Kitagawa, principal analyst at Gartner.
"Strong growth in tablets continued to negatively impact PC growth in emerging markets, [where] the first connected device for consumers is most likely a smartphone, and their first computing device is a tablet. As a result, the adoption of PCs in emerging markets will be slower as consumers skip PCs for tablets."
Positive growth expected
With the PC market reaching the lowest point it's going to go, there is some good news in sight – Gartner predicts that there will still be a market for PCs, but a smaller one that is "more engaged with the PC".
"There's still going to be negative [quarterly] growth over the next few quarters, but at the end of 2014, we might see some positive year-on-year growth. It's all relative, so there will be relative recovery. The market is much smaller from a volume perspective, so any growth on a smaller market is not so much recovery as stability," Gartner research director Ranjit Atwal told IB Times UK.
"A few years ago, the only choice people had for a computing device was a PC. What we've seen is that in the last few years, the economic downturn made people think about what they really needed to buy, so people who didn't need a PC have moved towards tablets, while others are sufficing with a smartphone."
While there is some crossover, Atwal says that people use PCs predominantly for content creation, while tablets are preferred for entertainment purposes.
Lenovo is currently the leading PC vendor with 18.1% of global PC shipments in Q4, closely followed by HP, while Dell is in third position with 11.8% market share, moving away from its traditional success in the corporate market to focus on consumer PCs in emerging markets.
Asus and Acer meanwhile continue to hold fourth and fifth positions as they did in 2012. Both companies are more focused on tablets, although Acer is now doing well in the Chromebook market.
PC shipments in EMEA totalled 26 million units in the fourth quarter of 2013, a decline of 6.7% from the same period last year.
PC shipments in Eastern Europe were driven primarily by the professional segments as enterprises finalised IT spending for the year, whereas consumers only replace PCs on a need-to basis. Tablets, particularly those running on Android, were a popular present for the holidays and as such, the average selling prices for these items continued to decline to attract consumer spending.