Norwegian rescuers believe they have located the sunken wreckage of a Russian helicopter that crashed into the sea with eight people on board in the Arctic archipelago of Svalbard.
The Russian Mil Mi-8 civilian helicopter disappeared from radar screens on Thursday (26 October) at around 3.35pm off the coast of Barentsburg, the second-largest settlement on the archipelago.
Norwegian authorities say the helicopter, operated by a Russian coal-mining enterprise, Arktikugol, has come to rest on the ocean floor close to the disused mining settlement.
Norwegian police would now search for the missing passengers, five crew and three passengers, on board who were travelling from Longyearbyen and Barentsburg, a statement said.
"We've found oil spills and air bubbles rising to the surface, and a vessel in the area has observed what appears to be a submerged object. It may be the helicopter," Tore Hongset, the leader of Norway's rescue coordination centre, told Reuters News agency.
Although the focus of the operation would be to find any survivors of the crash, the chances that anyone would have survived in the freezing conditions is highly-unlikely. Hongset added that rescuers were in a "race against the clock" saying "time is passing and the risk of hypothermia and death is increasing".
The chopper crashed an estimated two miles from Barentsburg with Russia's emergency ministry confirming that all the passengers travelling on the aircraft were Russian citizens.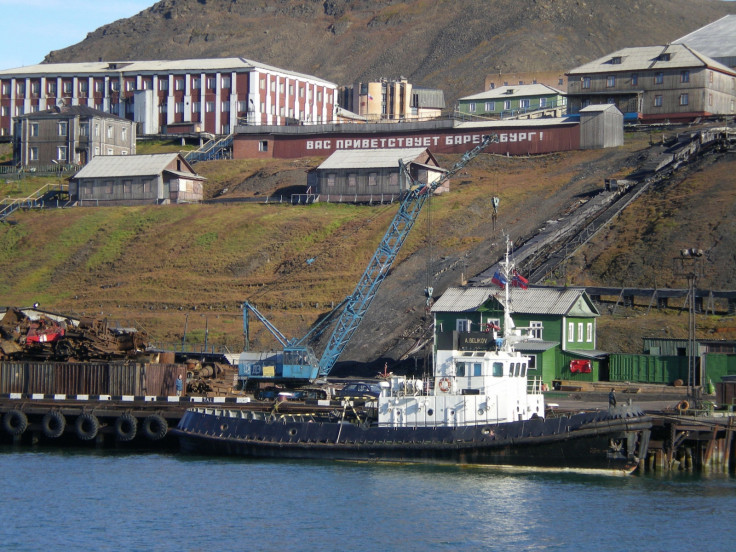 It was reported that no contact was made before the helicopter went down and two Norwegian helicopters and several rescue vessels were sent to the area.
Those rescue vehicles have now been joined by a remotely operated mini-submarine to help identify the wreckage.
Viacheslav Nikolayev, Russia's consul general in Svalbard, told the Interfax news agency there were five crew members and three scientists on board.
In 2016, another Mil Mi-8 went down killing all 19 people on board when it crash-landed in north western Siberia.
Under the 1920 Treaty of Paris Norway has sovereignty over Svalbard although some 40 countries can exploit the resources of the archipelago and its waters.