Barry Jenkins' drama Moonlight and Denis Villeneuve's sci-fi Arrival won big in the film categories at The 2017 Writers Guild Awards on Sunday 19 February at the Beverly Hilton Hotel in Los Angeles and New York's Edison Hall simultaneously. Hosted by comedians Patton Oswalt and Lewis Black respectively, the ceremonies saw Donald Glover's Atlanta took home best new television series.
Moonlight bagged the award for original screenplay, ahead of Hell Or High Water, Manchester By The Sea (which recently won a Bafta in the same category), Loving and Oscar favourite La La Land. Arrival – based on the short story Story Of Your Life by Ted Chiang – took home best adapted screenplay, triumphing over Nocturnal Animals, Fences, Hidden Figures and superhero outing Deadpool.
Other TV titles that walked away victorious on the night included The Americans (somewhat surprisingly beating Stranger Things, Game Of Thrones and Westworld), Fear The Walking Dead, Saturday Night Live and American Crime Story: The People v. O.J. Simpson. Netflix's BoJack Horseman and Unbreakable Kimmy Schmidt also won accolades for best animated episode and best comedy episode respectively.
Check out the full list of winners below...
Original Screenplay: Moonlight
Comedy/Variety Sketch Series: Saturday Night Live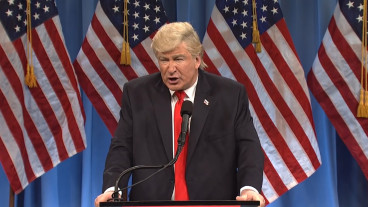 Comedy/Variety Talk Series: Last Week Tonight With John Oliver
Drama Series: The Americans
Documentary Screenplay: Command And Control
Children's Episodic: Gortimer Gibbon's Life On Normal Street, 'Mel Vs. The Night Mare of Normal Street'
Children's Long Form: Once Upon A Sesame Street Christmas
Daytime Drama: General Hospital
On-Air Promotion (Television, New Media or Radio): CBS On-Air Reel
TV News Script - Analysis, Feature or Commentary: CBS Sunday Morning Almanac
TV News Script - Regularly Scheduled, Bulletin or Breaking Report: Muhammad Ali: Remembering A Legend
Television Graphic Art and Animation: The Real History Of Cinco De Mayo
Comedy/Variety Specials: Triumph's Election Special
Outstanding Achievement in Video Game Writing: Uncharted 4: A Thief's End
Original Short Form New Media: The Commute, 'The Party'
Quiz and Audience Participation: Hollywood Game Night
Radio Documentary: Chernobyl: 30 Years Later
Radio News Script - Regularly Scheduled, Bulletin or Breaking Report: World News This Week
Radio News Script - Analysis, Feature or Commentary: Morley Safer: A Journalist's Life
Animation: BoJack Horseman, 'Stop The Presses'
Documentary Script - Other Than Current Events: Jackie Robinson, Part One
Documentary Script - Current Events: Frontline, 'The Choice' and 'Inside Assad's Syria'
Adapted Short Form New Media: Fear The Walking Dead
Adapted Long Form: The People v. O.J. Simpson: American Crime Story
Original Long Form: Confirmation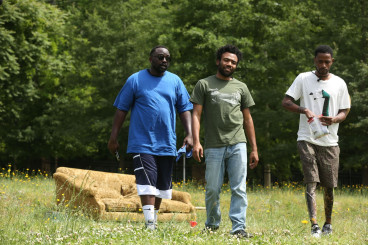 New Series: Atlanta
Comedy Series: Atlanta
Adapted Screenplay: Arrival
Episodic Comedy: Unbreakable Kimmy Schmidt, 'Kimmy Goes On A Play Date'
Episodic Drama: This Is Us, 'The Trip'
WGA's Valentine Davies Award for Humanitarian Service: Richard Curtis
2017 Jean Renoir Award for International Screenwriting Achievement: Abbas Kiarostami
2017 Morgan Cox Award: Dan Wilcox
Paul Selvin Award: Susannah Grant
Laurel Award for Screenwriting Achievement: Oliver Stone
Animation Writing Award for Lifetime Achievement: Mike Judge
Paddy Chayefsky Laurel Award for Television Writing Achievement: Aaron Sorkin