La La Land has danced its way to Bafta glory, continuing its winning streak by scooping six gongs at the prestigious awards ceremony in London's Royal Albert Hall.
The escapist song-and-dance romance, that has captured the imaginations of a global audience, took the top prizes of the night for Best Film, Best Director, Original Music, Costume and Cinematography.
Following her Golden Globe and SAG wins, the film's lead actress Emma Stone won the coveted Best Actress award. Receiving the award from Eddie Redmayne, the overwhelmed star said: "This is an unbelievable honour. This is one of the greatest working experiences of my life, and such a joy."
Like many of the presenters and the nominees, Stone used the platform to address the current turbulent state of world affairs.
"I don't know if you realise this but this country and the US and the rest of the world seems to be going through a bit of a time . I think it's great that through Bafta we were able to come together to celebrate creativity that transcends borders," she said.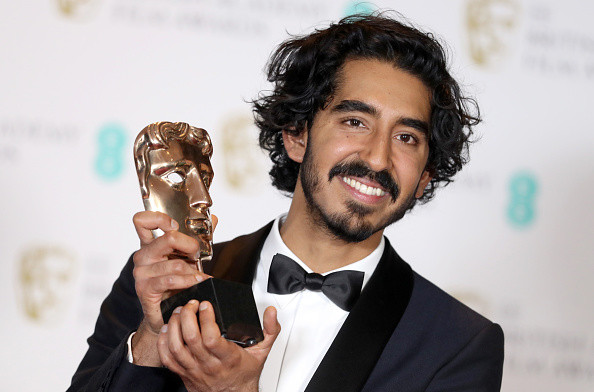 Another stand-out winner was 26-year-old British actor Dev Patel, who won the Best Supporting Actor for his performance in the evocative Lion.
The story of a five-year-old Indian boy who gets lost on the streets of Calcutta, and 25 years later goes in search of his family, has won over audiences across the globe.
Accepting the award, the young star was lost for words. "Oh my God, this is so overwhelming, I sit at home and watch this with my family, who are here with me tonight, and it's such an overwhelming feeling," he said.
"I love you guys. This is a film about a love that transcends borders, race, colours, anything and you guys are my driving force."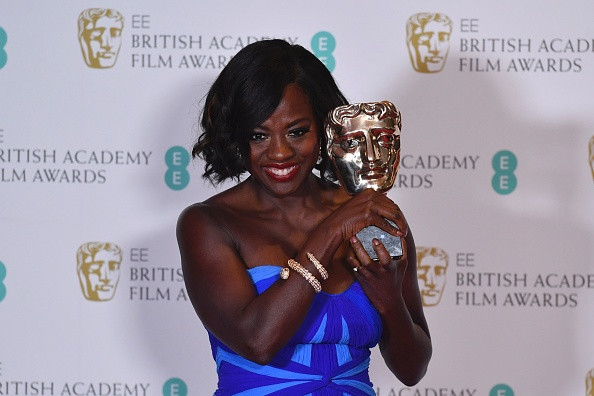 Unaware that he was trending on Twitter as fans flooded the social media site to celebrate his win, he went on to thank his "amazing team, who had the insane task of trying to get this Indian dude, this noodle with wonky teeth and a lazy eye and floppy hair work in this industry."
While Lion also bagged the Best Adapted Screenplay award, Patel's co-star Nicole Kidman lost out in the Best Supporting Actress category to Viola Davis who was honoured for her visceral performance in Fences.
Holding onto her Bafta backstage in the winners' room, Davis said collecting the prize "feels pretty good. It's not my style to bask in it too much. I'm good with it, I will have a drink and something to eat and then I'm good."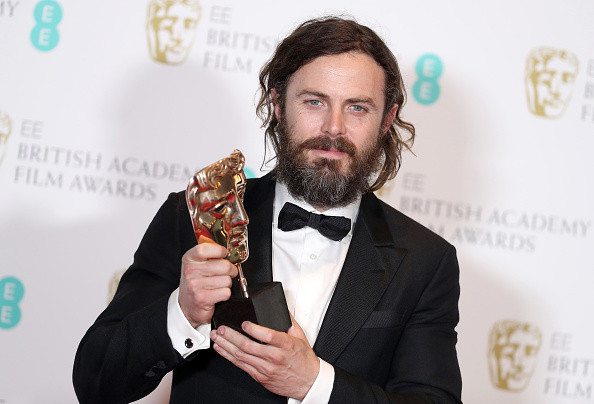 The leading actor Bafta was awarded to Casey Affleck for Manchester By The Sea. He beat fellow nominees Andrew Garfield, Ryan Gosling, Jake Gyllenhaal and Viggo Mortensen to bag the coveted top prize.
Affleck said: "The reason I am here right now tonight is because of Kenneth Lonergan and his sublime screenplay, that really dignifies our everyday lives and struggles with great compassion. I will never be able to express my gratitude to him."
Prince William, who has been President of the Academy since February 2010, was on hand to present the Fellowship award to Mel Brooks. The highest accolade bestowed by the Academy, it is given to an individual in recognition of an outstanding and exceptional contribution to film, television or games.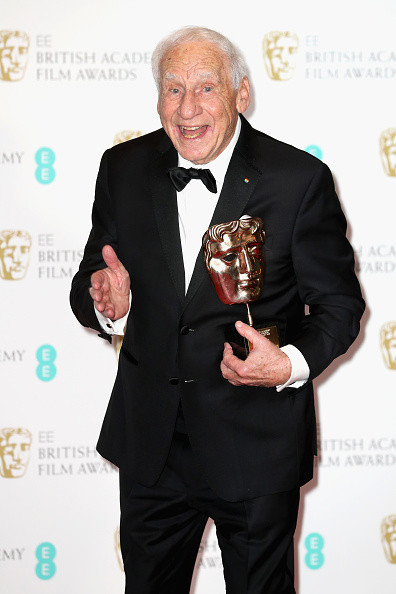 Prince William described Brooks as "an extremely talented actor, comedian, filmmaker, composer and song-writer". Accepting his award, the 90-year-old had the audience of A-listers on their feet. He humbly thanked Bafta and applauded the academy for making "good choices tonight, especially me" as he accepted the prestigious award.
"To choose an American is mighty nice of you, mighty nice," he added.
While the speeches were earnest but restrained, there was no escaping the political undertones that littered the event, and host Stephen Fry didn't miss an opportunity to make a jibe at US President Donald Trump.
Referencing Trump's recent description of Meryl Streep as "overrated" he said: "I look at row after row of the most overrated people in the audience."
The event saw Hollywood's biggest stars and the best of British talent including Nicole Kidman, Amy Adams, Tom Hiddleston, Meryl Streep, Hugh Grant, Eddie Redmayne and Michelle Williams, rubbing shoulders with British royalty as the Duke and Duchess of Cambridge graced the event with their presence.
EE British Academy Film Awards 2017 - nominees and winners
Outstanding British film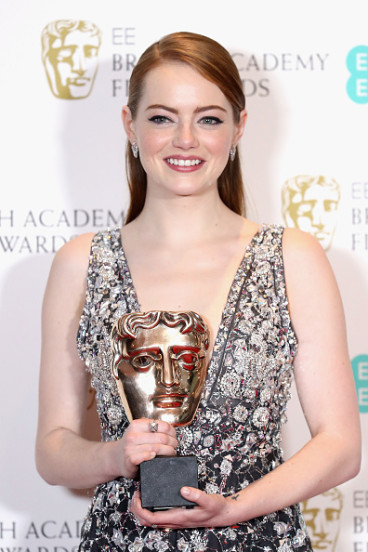 American Honey
Denial
Fantastic Beasts and Where to Find Them
WINNER: I, Daniel Blake
Notes on Blindness
Under the Shadow
EE Rising Star award
Anya Taylor-Joy
Laia Costa
Lucas Hedges
Ruth Negga
WINNER: Tom Holland
Best make up & hair
Doctor Strange
WINNER: Florence Foster Jenkins
Hacksaw Ridge
Nocturnal Animals
Rogue One: A Star Wars Story
Best original music
Arrival
Jackie
WINNER: La La Land
Lion
Nocturnal Animals
Best costume design
Allied
Fantastic Beasts and Where to Find Them
Florence Foster Jenkins
WINNER: Jackie
La La Land
Best sound
WINNER: Arrival
Deepwater Horizon
Fantastic Beasts and Where to Find Them
Hacksaw Ridge
La La Land
Best British short animation
The Alan Dimension
WINNER: A Love Story
Tough
Best British short film
Consumed
WINNER: Home
Mouth of Hell
The Party
Standby
Best editing
Arrival
WINNER: Hacksaw Ridge
La La Land
Manchester by the Sea
Nocturnal Animals
Best production design
Doctor Strange
WINNER: Fantastic Beasts and Where to Find Them
Hail, Caesar!
La La Land
Nocturnal Animals
Best documentary
WINNER: 13th
The Beatles: Eight Days a Week – The Touring Years
The Eagle Huntress
Notes on Blindness
Weiner
Best film not in the English language
Dheepan
Julieta
Mustang
WINNER: Son of Saul
Toni Erdmann
Best adapted screenplay
Arrival
Hacksaw Ridge
Hidden Figures
WINNER: Lion
Nocturnal Animals
Best supporting actress
Hayley Squires (I, Daniel Blake)
Michelle Williams (Manchester by the Sea)
Naomie Harris (Moonlight)
Nicole Kidman (Lion)
WINNER: Viola Davis (Fences)
Best animated film
Finding Dory
WINNER: Kubo and the Two Strings
Moana
Zootropolis
Best special visual effects
Arrival
Doctor Strange
Fantastic Beasts and Where to Find Them
WINNER: The Jungle Book
Rogue One: A Star Wars Story
Best debut by a British writer, director or producer
The Girl With All the Gifts – Mike Carey (writer), Camille Gatin (producer)
The Hard Stop – George Amponsah (writer/director/producer), Dionne Walker (writer/producer)
Notes on Blindness - Peter Middleton (writer/director/producer), James Spinney (writer/director), Jo-Jo Ellison (producer)
The Pass – John Donnelly (writer), Ben A Williams (director)
WINNER: Under the Shadow – Babak Anvari (writer/director), Emily Leo, Oliver Roskill, Lucan Toh (producers)
Best supporting actor
Aaron Taylor-Johnson (Nocturnal Animals)
WINNER: Dev Patel (Lion)
Hugh Grant (Florence Foster Jenkins)
Jeff Bridges (Hell or High Water)
Mahershala Ali (Moonlight)
Outstanding British contribution to cinema
Curzon Cinemas
Best original screenplay
Hell or High Water
I, Daniel Blake
La La Land
WINNER: Manchester By the Sea
Moonlight
Best cinematography
Arrival
Hell or High Water
WINNER: La La Land
Lion
Nocturnal Animals
Best actor
Andrew Garfield (Hacksaw Ridge)
WINNER: Casey Affleck (Manchester by the Sea)
Jake Gyllenhaal (Nocturnal Animals)
Ryan Gosling (La La Land)
Viggo Mortensen (Captain Fantastic)
Best director
Denis Villeneuve (Arrival)
Ken Loach (I, Daniel Blake)
WINNER: Damien Chazelle (La La Land)
Kenneth Lonergan (Manchester By the Sea)
Tom Ford (Nocturnal Animals)
Best actress
Amy Adams (Arrival)
Emily Blunt (The Girl on the Train)
WINNER: Emma Stone (La La Land)
Meryl Streep (Florence Foster Jenkins)
Natalie Portman (Jackie)
Best film
Arrival
I, Daniel Blake
WINNER: La La Land
Manchester by the Sea
Moonlight
Bafta fellowship
Mel Brooks