Director Peter Berg is no stranger to depicting real-life events on the big screen, having previously directed Mark Wahlberg in dramas Lone Survivor and Deepwater Horizon. The filmmaker re-teams with the same actor in his upcoming picture Patriots Day to tell another non-fiction story, but what is this movie really based on?
What is Patriots Day about?
The film tells of the events and the aftermath of the Boston Marathon bombing, which took place on 15 April 2013.
What happened?
At around 2:49pm on the aforementioned day, two homemade bombs detonated 190 metres apart near the finish line of the annual Boston Marathon. The blasts went off approximately 13 seconds apart and killed three people; 29-year-old Krystle Campbell, 23-year-old Lu Lingzi and eight-year-old Martin Richard. Hundreds more people were injured; 16 of whom lost limbs.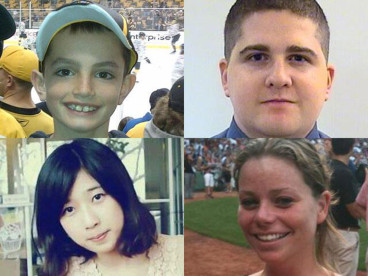 An investigation opened almost immediately and after the Federal Bureau of Investigation (FBI) released two photos of the suspects, it was soon discovered that Chechen-American brothers Dzhokhar Tsarnaev and Tamerlan Tsarnaev (played in the movie by Alex Wolff and Themo Melikidze) were believed to have carried out the attack.
Over the course of the following days, the brothers killed a Massachusetts Institute of Technologypoliceman, kidnapped a man in his car, and engaged on a shoot-out with the police in nearby Watertown. Two officers were severely injured in the conflict while Tamerlan Tsarnaev was shot several times and run over. He died shortly after.
Escaped Dzhokhar Tsarnaev became the target of a manhunt on 19 April, which saw thousands of law-enforcement officers searching Watertown. At around 6pm, Around 6:00pm a resident discovered the culprit hiding in a boat in his garden, after which Tsarnaev was shot in the boat and arrested.
Which characters are based on real people?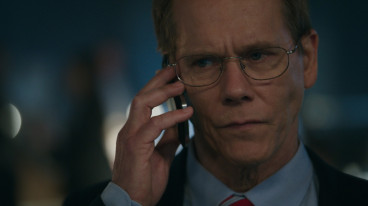 Other than Wahlberg's Tommy Saunders, and subsequently co-star Michelle Monaghan's Carol, almost every character that appears in Patriots Day are based on real-life people. Melissa Benoist's Katherine Russell was married to Tamerlan Tsarnaev, Jimmy O Yang's Dun Meng did get kidnapped while Jake Picking portrays young police officer Sean Collier, who was shot outside MIT.
JK Simmons' Sergeant Jeffrey Pugliese, John Goodman's Boston Police Commissioner Ed Davis, Kevin Bacon's FBI Special Agent Richard DesLauriers, Michael Beach's Governor Deval Patrick were all real, as were victims Steve Woolfenden (played by Dustin Tucker) and his son Leo, Patrick Downes (Christopher O'Shea), Jessica Kensky (Rachel Brosnahan).
The latter two lost their left legs below the knee in the terrorist attack. Despite his injuries, Downes completed the Boston Marathon himself back in April 2016.
Talking about the film with TIME, Kensky said of the film: "We didn't really think about whether it should or shouldn't happen because the fact was, it was going to. What we were thinking about was, could we be a part of it and somehow help to shape it and make it something that Boston and the survivor community could feel good about?"
Patriots Day is released in the UK on 23 February.