The leader of rap icons the Wu-Tang Clan has sued a Brooklyn dog-walking firm after the pooch patrol service named itself the Woof-Tang Clan.
RZA, real name Robert Diggs, filed a breach of copyright claim against the dog-walking service because it contravenes trademarks that are "unmistakably associated" with the pioneering Staten Island hip-hop group.
The rapper's suit lodged in court on Friday (17 November) says the dog-walking firm's earlier 8 June trademark applications violate a number of existing registrations already owned by the Wu-Tang Clan.
The Woof-Tang Clan is a three-man business owned by Marty Cuatchon, according to the firm's website.
It advertises dog walking services for $20 for half an hour, or $30 for an hour. The company also offers dog sitting and dog hiking services.
The site also sold T-shirts with dogs inserted in iconic rap albums, such as Wu-Tang Clan member Old Dirty Bastard's solo 1995 album Return to the 36 Chambers: The Dirty Version and De La Soul's debut 1989 album 3 Feet High and Rising. However, these have since been removed from the site.
"I am a fan. We walk dogs. I thought it was a good idea," Cuatchon told the New York Daily News.
He also told the paper he was aware of the suit against his firm, but would not comment further until he had sought legal advice.
The free-wheeling East Coast rap outfit produced a number of cutting-edge albums in the early 90s, loosely inspired by their love of Shaolin Kung Fu films.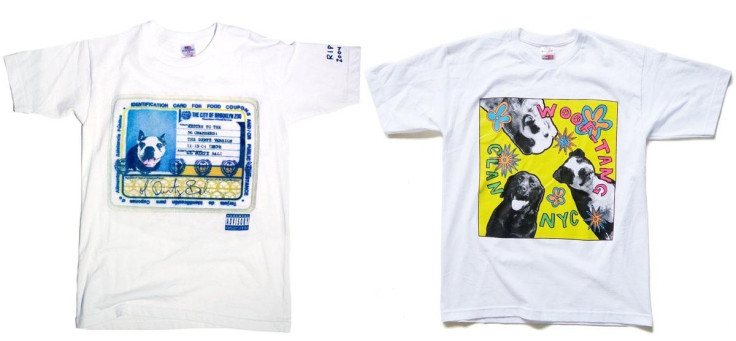 Their 1993 debut album, Enter the Wu-Tang (36 Chambers), is considered one of the greatest LPs in hip-hop. Influential UK music magazine NME hailed the group as one of the most influential outfits of the last ten years in 2004.
Many of the band's members – such as RZA, GZA, Ol' Dirty Bastard and Method Man – have gone on to produce solo work that has led them to be regarded as key rap figures in their own right.