Two thugs who killed a grandfather and seriously injured his brother in an "unprovoked" attack while on a night out have been jailed for eight years.
Elliot Bourdon-Pierre, 25, and Matthew Smith, 22, attacked Brian Hill, 60, and younger sibling Andrew, 53, as they waited for a taxi in Hastings, East Sussex.
One of the killers could later be seen on a taxi's dashcam callously laughing at the injured pair as they drove past the scene of the sickening attack.
Father of three and grandfather of four Brian Hill was taken to hospital with a serious head injury after being punched and hitting his head on the pavement. He never regained consciousness and died the following day.
His brother suffered broken ribs and injuries to his lungs and kidneys, but survived.
Bourdon-Pierre and Smith claimed self-defence during their trial, but were found guilty of manslaughter and grievous bodily harm.
There were each jailed for eight years at Lewes Crown Court on Tuesday (21 November).
The court heard how the Hill brothers had been out for a drink at French's Bar in Hastings on the night of the attack on 3 February. They left at around 12.40am and headed to a taxi rank on Havelock Road to grab a ride home.
It was there that they met Bourdon-Pierre and Smith, two friends from Rye who had been drinking in a nightclub.
Police say Smith "clearly wanted to start a fight" with the two brothers and began mocking one of them over his appearance.
Smith then threw the first punch, striking Andrew Hill, before Bourdon-Pierre then began landing punches on both victims.
The violent pair then left on foot and entered a taxi a short walk away, before asking the driver to take the road past the scene of the attack.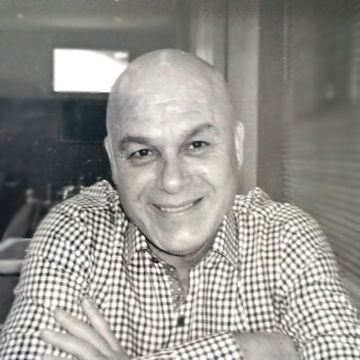 Smith could be seen in footage from the taxi's camera callously laughing as they passed the taxi rank where the brothers lay injured.
The youngsters were arrested by police after CCTV footage traced them back to a nightclub where staff had records of their ID cards.
Witness statements and further CCTV footage was then used in court to prove the two offenders instigated the fight.
Detective Inspector Duncan Elliott, of Sussex Police, said: "This has been an extremely sad case to investigate. This involved two young men who went on a night out drinking. They came across two older men, the Hills, and carried out an unprovoked attack on them.
"The combination of alcohol and the pair looking for trouble, tragically ended in Brian losing his life and his brother Andrew suffering serious physical and mental injuries. The pair claimed self-defence but the jury saw through this after reviewing all the evidence.
"Nothing will bring Brian back to his family but thankfully Elliot Bourdon-Pierre and Matthew Smith have been held responsible for Brian's death and the assault on Andrew."
Brian Hill's three children paid tribute to their father in a statement released after the sentencing.
They said: "As a family we cannot express the heartache of losing Brian. He was a father of three and grandfather to four, who deeply miss him.
"He was very much a family man helping anyone he could whether it was advice, wise words or a shoulder to cry on. He was the father who would drop everything to help his family no matter where he was or what he was doing.
"The severity of his death has shocked the entire family to its core and it will be something we will never get over."
Jane Hoad, Brian Hill's partner, added: "When I first met Brian it was his cheeky smile that made me melt, I felt so lucky to have been part of his life and I just wish it had been for longer. He was a caring, kind, loving man with such an amazing personality and when I was having a bad day he always made me smile.
"He was not just my partner, but also my best friend and there are no words that can express how much I miss him."
Andrew Hill also paid tribute to his late brother and spoke of the impact the assault has had on his own life.
"It was so great to have Brian living so close, I had my brother and best friend with me all the time," he said. "Brian was a great person, he was never rude to anyone and I loved his company.
"My mental health has deteriorated since what happened and my injuries have meant that I am unable to carry out heavier tasks. I no longer trust anyone and I don't go out. My thoughts on the world have changed now I have seen how people can behave towards others.
"I cannot believe that a night out could lead to my brother's death and cannot believe that this has happened and find it impossible to process or understand it."