Apple iOS 8 is likely to debut at the impending WWDC event at Moscone Center starting 2 June through 6 June, while a new banner depicting the logo of OS X 10.10 hints at a new California-themed name called "Yosemite".
The Yosemite name apparently comes from the El Capitan rock formation in the Yosemite national park as revealed in the latest snapshots of the venue taken by The Verge.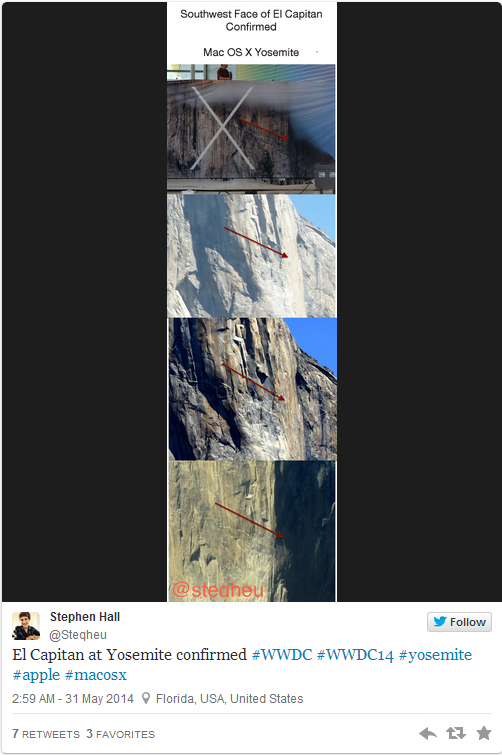 The logo in the snapshots point to the next desktop operating system for Macs, OS X 10.10, which is expected to be named using the new location-based convention as was the case with its previous release OS X 10.9 Mavericks.
Though Apple has for several years been naming its desktop operating system after the wild cats including Mountain Lion, Lion and Leopard, the company seems to have adopted a new naming convention with the release of Mavericks that is named after the popular California surfing centre.
Consequently, Yosemite and El Capitan have been part of Apple's recent scheme of trademark names with Jonathan Eve at the helm of software design.
With WWDC expected to kick off on 2 June at 10am PST, Apple fans would be curious to learn what's new with the iOS 8 and OS X 10.10 as some might be planning to upgrade their portables and desktops in line with hardware requirements to run the latest software.
If things fall in place, Apple might offer us at least a preview or demo of the new portable and desktop software at the WWDC.