WWE star Paige reveals what she went through after her sex videos were leaked
Paige had recently gone out with her friends when a man approached her pals and told them: "That's the porn star".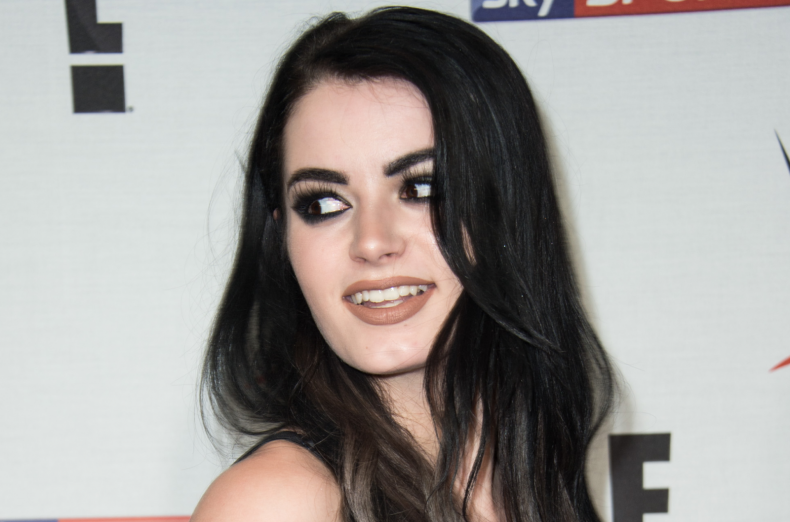 Paige has opened up about her leaked sex videos, saying she considered taking her own life after her private photos were leaked online.
Speaking on the Lilian Garcia's Chasing Glory podcast, the WWE star, whose real name is Saraya-Jade Bevis, said that she did not want to step out after her private videos and photos were leaked on the Internet. It was only last Tuesday the British wrestler pushed herself to go out with friends but was left terrified when a man approached her pals and told them: "That's the porn star".
"That scarred me, just people invading my privacy, to the point where sometimes I don't want to go out. People are just looking at me bad," the 25-year-old said, adding that she barricaded herself in her house for a couple of months and also contemplated suicide after the leaks.
Paige said she suffered "stress-induced anorexia" and was admitted in a hospital. She blamed cyber-bullying for her ordeal.
"I wasn't eating, I wasn't sleeping, I lost all my hair. I have clippings right now but I literally have no hair because my hair fell out, because I was so stressed," she was quoted as saying by The Mirror. "It just broke my heart. I was like 'why would someone want to do that to someone?'"
Paige said that the explicit photos and videos were a stupid mistake and has warned women about the negative impact of social media. She added that she feels sorry for wrestler Xavier Woods as he is her friend and how she hates being referred to as the "sex tape scandal star" in news articles.
Talking about her suspension from the WWE, Paige said her 1st suspension wasn't due to drugs but for missing the allotted time for the taking the test. She received the 30-day suspension on her birthday on 17 August last year. She was suspended from the company for a second time in October the same year for 60 days for failing the promotion's wellness policy. She revealed she failed the second test as she took drugs and it was her fault.
Paige made her return to the ring on Monday Night Raw last month. She was announced the leader of a new faction called Absolution after more than 16 months away from the squared circle.
On the podcast, Paige also revealed what Vince McMahon, Triple H and Stephanie McMahon told her upon her return to the company. She said they told her that she can become anything she wants to be and that they believe in her.
---
The Samaritans provides a free support service for those who need to talk to someone in the UK and Republic of Ireland. Visit Samaritans.org or call 116 123 (UK) or 116 123 (ROI), 24 hours a day, 365 days a year. Visit this website to find a support phone number in your country.