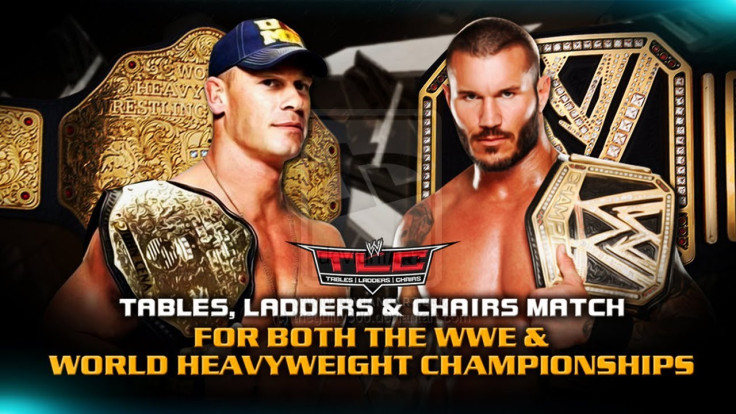 The stage is set for this Sunday's [14 December] WWE TLC 2014. The competition, rebranded as TLC (tables, ladders, and chairs) special, will feature nine matches during the last WWE special event of the year.
According to a Bleacher Report, the fight between John Cena and Seth Rollins will be the main event, where Cena will fight to keep his spot as the No 1 contender to current WWE World Heavyweight Champion Brock Lesnar.
"But the match-up that will probably steal the spotlight is the TLC match between Dean Ambrose and Bray Wyatt," states the report.
WWE TLC goes live on pay-per-view (PPV) on the WWE Network tonight, 14 December at 8pm ET.
You can click here to watch it online via live stream.
The network is also offering a free live stream of the show's kickoff match (below) starting at 7pm ET.
The match will feature The New Day (a combination of Xavier Woods, Big E, and Kofi Kingston) taking on Gold & Stardust in a secondary feud in the tag team division, reports CageSideSeats.
You can watch it below:
The upcoming TLC PPV event will take place at the Quicken Loans Arena in Cleveland, Ohio, US. You can click here to view predictions of the matches.