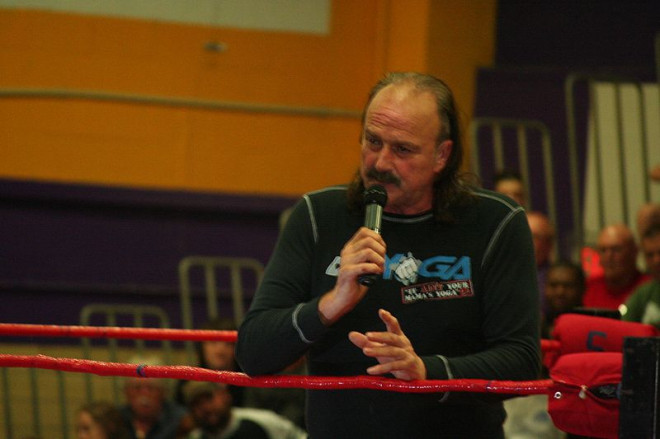 WWE star Jake 'The Snake' Roberts is preparing to undergo emergency surgery after being diagnosed with cancer.
The 58-year-old sports star was told by doctors that he had the disease after discovering a lump, half the size of a dollar coin, behind his knee in January, TMZ reports.
He is scheduled to have emergency surgery this week to have the tumour removed.
The professional wrestler said he won't be beaten by the condition and hopes to return to the ring in time for the Jersey Championship wrestling on 14 March.
"If the devil can't defeat me, cancer doesn't stand a chance in hell!" he told TMZ. " Pray for sick children who face this horrible disease 'cause The Snake will be just fine."
Roberts' health scare comes ahead of his upcoming induction into the WWE Hall of Fame which will take place in New Orleans later this year.