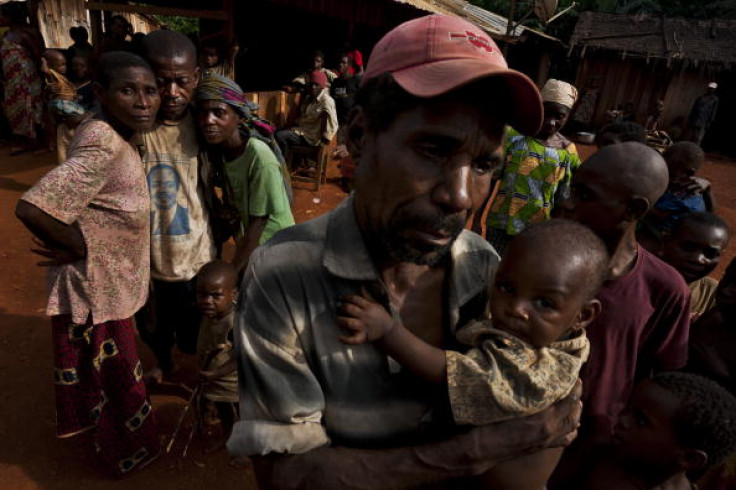 The World Wide Fund For Nature (WWF) charity is facing an investigation after being linked to alleged abuses of pygmy communities in Cameroon. The charity has been accused of funding anti-poaching rangers, who then allegedly tortured these communities and burned down their houses.
The rangers were paid to patrol three national parks that Cameroon set up with the help of WWF.
The Organisation for Economic Co-operation and Development (OECD) agreed to open the investigation after receiving a formal complaint by London-based Survival International, an organisation that works to protect tribal peoples' rights.
Government officials in Switzerland, where the WWF is based, are to mediate the dispute between the two organisations.
This is the first time that the conduct of an international charity would be scrutinised under OECD's guidelines.
Survival submitted the complaint in February 2016, alleging that "WWF-funded anti-poaching squads" repeatedly harassed and abused hunter-gatherer Baka communities in Cameroon.
The organisation also alleged that WWF failed to seek communities' consent for conservation projects on their ancestral land. It further claimed that Baka communities have been suffering abuses due to the WWF's work in the area for decades.
One Baka member told Survival last year: "They told me to carry my father on my back. I started walking, [the guard] beat me, he beat my father. For three hours, every time I cried out they would beat me until I fainted and fell to the ground with my father."
Stephen Corry, director of Survival, said: "The OECD admitting our complaint is a giant step for vulnerable peoples. They can already use OECD guidelines to try and stop corporations riding roughshod over them, but this is the first time ever it's agreed that the rules also apply to industrial-scale NGOs like WWF."
In a statement published on its website,WWF said it takes allegations of human-rights violations "extremely seriously" and asked Survival to provide full information on the matter for further investigations.
"WWF has worked strenuously to obtain improved recognition and rights for the Baka. We recognise that there is more work to be done to improve conditions for the Baka in Cameroon and have raised with Cameroon's Ministry of Forests and Wildlife the necessity to improve mechanisms for the reception and resolution of incidents of alleged conflicts or abuses and to take appropriate measures in substantiated instances, including any involving government ecoguards," the statement continued.
"WWF has provided human rights training for ecoguards, and is currently engaged in support for a ministry review of ecoguard conduct, supporting use of traditional community sanctions and exploring possibilities of community and collaborative policing. WWF welcomes the opportunity for an inclusive discussion in Cameroon to address how to improve conditions for the Baka so that people and nature can thrive."