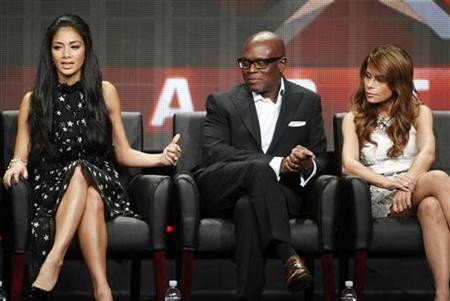 Since Paula Abdul, Steve Jones and Nicole Scherzinger is the past, who else will accompany L.A Reid in the season 2 of the "X-Factor"? E!News has confirmed that the music industry expert will be seen on the next season as well. Amid speculation regarding who would be joining Reid as co-judges, Mariah Carey's and Beyonce's names have been coming up. But nothing has been confirmed yet.
With NBC's singing competition "The Voice" getting ready for the next season, Simon Cowell will have to find the best to replace Paula and Nicole in the shortest time. The season one of "X-Factor" enjoyed a viewership of 12.6 million.
Simon has been hit in the back with Cheryl Cole all set to perform in his rival show "The Voice". "It is 100 per cent a declaration of war. They launched "The Voice" because they don't like BGT and X Factor being successful," Simon was quoted as saying by the UK Mirror.
So while the issues get sorted out, tell us who you want to see on the judging panel of "X-Factor" season 2?