Barcelona legend Xavi has encouraged Arsenal to sanction a loan move for Jack Wilshere, but has warned them with regards to the type of the club the midfielder joins. The Spaniard believes that regular football with a club that mirrors the Gunners' playing style will be beneficial for the England international.
The former Spain skipper is confident that he can still be a great player for Arsenal – despite falling down the pecking order – if he stays clear of injuries, which have hampered him in recent seasons. Wilshere is beginning his eighth season as part of the Gunners' first-team, but has made just 160 appearances in all competitions, as he missed many games due to injury.
The 24-year-old made just eight appearances in all competitions last season after suffering a fracture during training. He has since returned to full fitness, and has made two substitute appearances in the first three Premier League games in the current season. There are just three places up for grabs in Arsenal's midfield and Wilshere is battling for a place with Mesut Ozil, Granit Xhaka, Santi Cazorla, Aaron Ramsey, Mohamed Elneny and Francis Coquelin.
It is unlikely that he will get regular game time with the Gunners this season, which has prompted speculation regarding a temporary move away. There are a number of clubs interested in signing the Englishman, with the Daily Mail reporting that Crystal Palace are leading the race for the midfielder's signature.
However, Xavi, who is a big admirer of the midfielder has warned that while a loan move is the best way to guarantee regular playing time, it has to be with a club that plays in the style Wilshere is accustomed to, which is the free flowing possession-based football employed by Arsene Wenger at Arsenal.
"A loan move can be a good move for him. He needs to be playing, he needs to build up his fitness, and if he can do that I am sure he will still have a big career at Arsenal," the former Spain international told Goal.com.
"It's important that he is loaned to a club that try and play football. Arsenal have a philosophy similar to Barcelona's in their approach to the game - and he should be loaned to a club who want to keep the ball and share that vision.
"He is a young player still, and if he can put the injuries behind him, there is no reason why he still can't be one of the best midfield players in Europe," he added.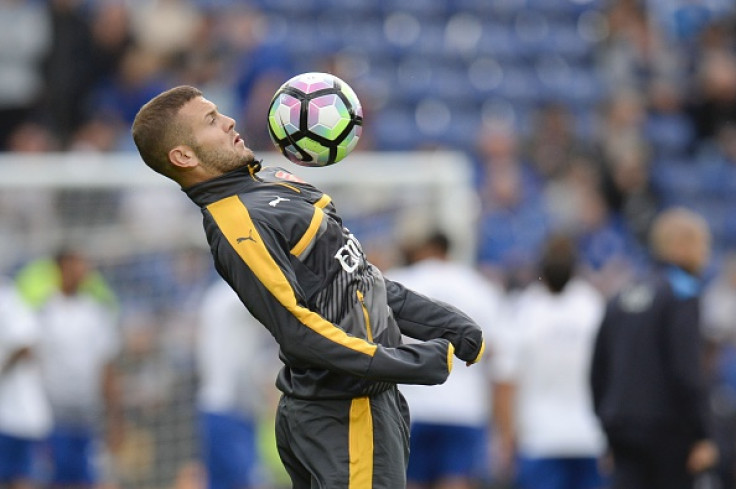 "You never want to see a player struggle with many injuries, but when you see a player of Wilshere's ability and technique struggle, it is very frustrating because it is so obvious what he is capable of.
"I have played against him, and he has the ability to be able to control games from midfield. Not many players in Europe have that ability," he explained.