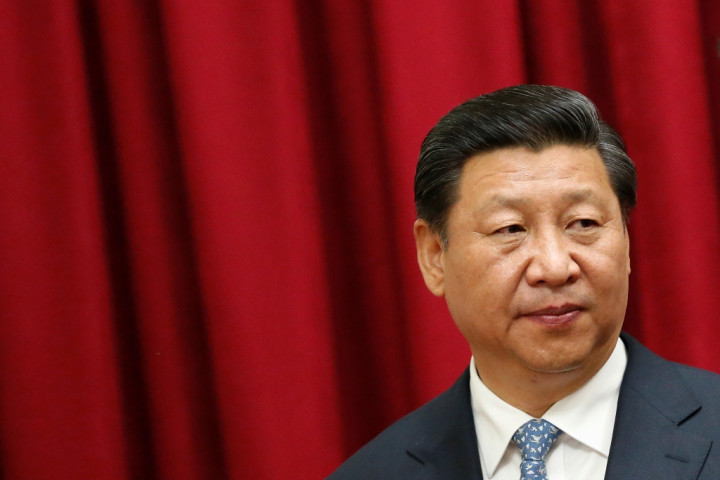 Chinese President Xi Jinping has urged China and India to join forces to build an Asian century of prosperity.
Xi, referring to China's strong manufacturing base and India's software and scientific skills, has said that a combination of the "world's factory" and the "world's back office" will drive global economic growth.
Xi, in a column published in The Hindu BusinessLine ahead of his visit to India, said Beijing and New Delhi were "properly managing problems and differences" and that they shared one of the most dynamic and promising bilateral relations of the 21st century.
Xi, who will begin his visit in Gujarat, the western state that Indian Prime Minister Narendra Modi ran for over a decade, is expected to discuss the ongoing India-China border row with Modi.
Xi wrote: "My first visit to this ancient and magic land was 17 years ago, a time when the Indian economy was undergoing reform and beginning to show new growth vitality. Markets were booming in Mumbai, the economic centre. Bangalore was becoming increasingly famous as India's Silicon Valley. And Bollywood movies and yoga were popular throughout the world...
"Now 17 years later, I am about to once again visit India, an enchanting and beautiful land that has captured world attention. India is an emerging economy and a big developing country. It is Asia's third largest economy and the world's second largest exporter of software and agriculture products."
"...As the two engines of the Asian economy, we need to become cooperation partners spearheading growth. I believe that the combination of China's energy plus India's wisdom will release massive potential.
"We need to jointly develop the BCIM (Bangladesh, China, India, Myanmar) Economic Corridor, discuss the initiatives of the Silk Road Economic Belt and the 21st Century Maritime Silk Road, and lead the sustainable growth of the Asian economy. As two important forces in a world that moves towards multi-polarity, we need to become global partners having strategic coordination. According to Prime Minister Modi, China and India are "two bodies, one spirit". I appreciate this comment..."
"..As Mr Deng Xiaoping puts it, no genuine Asian century would come without the development of China, India and other developing countries...", Xi added, referring to the Chinese leader who shaped his country's economic transformation.